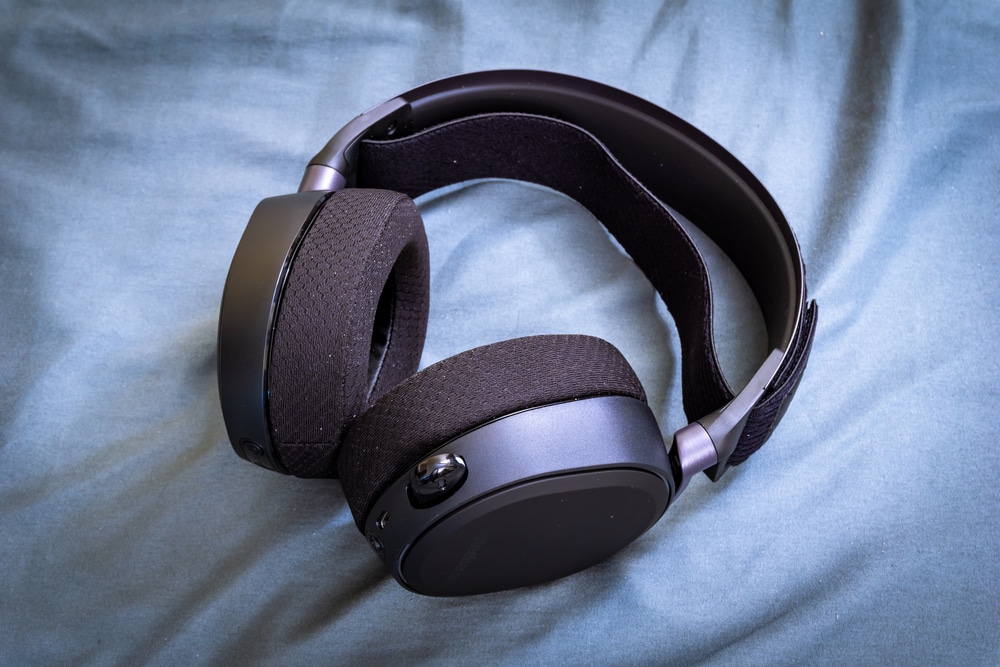 There's no denying how hard it can be to choose the right gaming headset, especially when there are so many things that can affect your experience. Before choosing any option, you must have a good idea about the specifications that a headset comes with.
Regarding this, players often compare the Astro A50 vs the SteelSeries Arctis Pro Wireless against each other. If you are also someone who can't seem to decide which option to buy, then you have come to the right place! Here's a detailed comparison between the two products:
Astro A50 vs SteelSeries Arctis Pro Wireless
1. Design and Build Quality
While the design won't directly affect your experience, you would still want your headset to look great with your gaming gear. Comparing the two, the first thing you will notice about the SteelSeries Arctis Pro wireless is how it comes with the traditional headband which is fully adjustable. Similarly, these come with a retractable microphone which is a nice thing to add.
On the other hand, the Astro A50 seems to come with a slight touch of blue. While you may prefer the looks of the SteelSeries Arctis Pro, the A50 has the upper hand on the base station compared to the charging station on the SteelSeries.
2. Comfort and Ease of Use
When it comes to how comfortable these products are, both seem to perform close to each other. As the Astro A50 features a large soft material that covers the whole ear in foam, it is designed for longer use which makes it a great headset to wear.
In contrast, the SteelSeries Arctis Pro is pretty comfortable as well with the material used on the headset being a bit less soft as compared to the other. However, this makes the headset remain much cooler which makes it worth having.
3. Sound Quality
The most important factor in these two headsets is how well they manage to sound, and to our surprise, both perform exceptionally well in the sound department. You will notice the SteelSeries Arctis Pro has a good, tuned sound and louder bass quality which makes these great for games where you will often hear explosions or gunshots.
But when it comes to the Astro A50, these headsets push the sound a bit to the high side which creates a sound that is louder but not all that natural. Yet, the bigger difference is how the Astro A50 manages to come with 7.1 surround sound.
4. Performance
As both the options are fully wireless, it is needless to say how well they perform. There isn't any kind of lag on either of the headsets with the battery performance of both being quite impressive. The SteelSeries Arctis Pro can last you a good 10 hours on a single charge, not to mention how you get to have another second battery option.
Compared to it, the Astro A50 seems to have better battery life as a single charge can last you around 15 hours.
5. Mic Quality
Even though the microphone on these headsets is not that great, they should still give you a good time during gaming. While it is always a better choice to go for a dedicated microphone, if it's only voice chat that you are looking out for, then you should be fine with either one of these.
Though it is worth mentioning how the Astro A50's microphone sounds a little better than the SteelSeries Arctis Pro Wireless. The sound coming out of the microphone sounds a little more natural with more weight to it.
The Bottom Line:
Comparing Astro A50 vs SteelSeries Arctis Pro wireless, both products are solid which makes it a close call to point out a definite winner here. But, if you are still wondering which one of these to go for, then we recommend you consider what you would prefer more. If you don't mind the budget, then the SteelSeries Arctis Pro Wireless might be the better option. But, if you'd like to go for a cheaper option without losing much on quality, then the Astro A50's great as well.