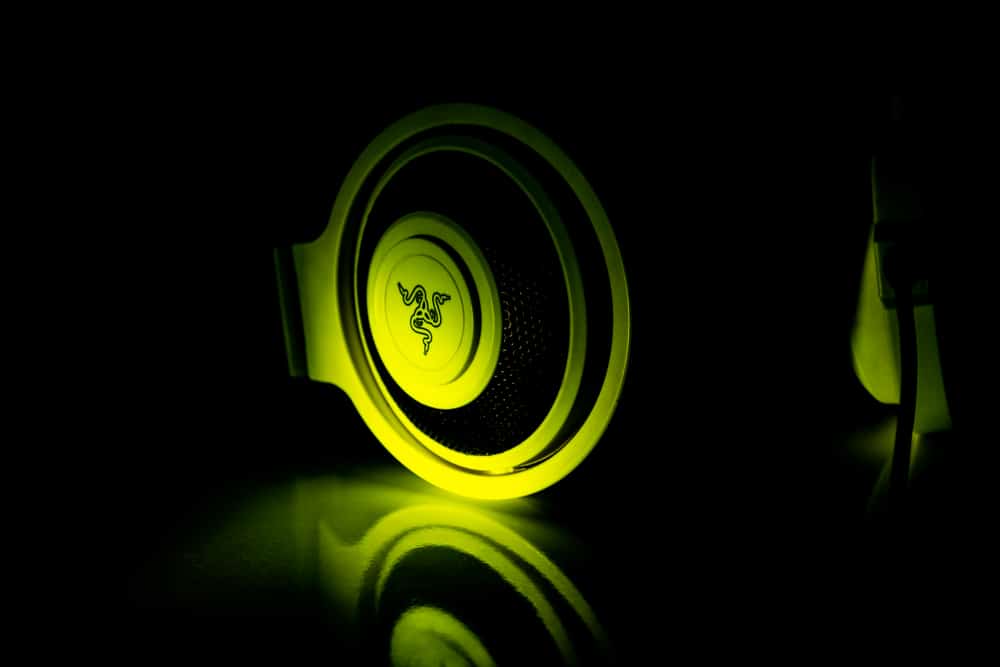 With so many options available on the market, picking the right headset for your gaming rig can be quite a challenging thing to do. There are plenty of things to consider, which makes comparing options with similar budget ranges confusing.
Speaking of which, a common comparison that players often make is regarding the Astro A10 vs Razer Kraken. Considering how both these products are a great choices to go for, there are still certain factors that can affect your purchase. So, to help you make a better decision out of the two, here is what you should know about these products:
Astro A10 vs Razer Kraken Comparison
1. Design and Aesthetics
The first thing that you are bound to notice on either of these headsets is the design that they come with. While both these options come with a bold look that goes really well with any gaming rig, they are quite different from the other.
Apart from Astro being slightly bigger than the Razer Kraken, you shouldn't have any downgrade in terms of the quality of the design. Though it really comes down to personal preference as to what you prefer looks better.
2. Sound Quality
Unarguably the most important factor in a headset is its sound quality. Luckily, both Astro, as well as the Razer Kraken, comes with stereo speaker surround sound, coupled with a great mic. However, it seems that the sound coming out of the Astro A10 may be slightly better as it is crisper and clearer.
But this does not mean that the Razer Kraken lags, as you will get to enjoy great sound without having to compromise on anything at all. Still, if you prefer a more consistent sound experience, the Astro A10 takes the bread here.
3. Ease of Use
Considering how players often spend hours playing their favorite games, one crucial factor about a headset is that they should be comfortable enough to wear for an extended period of time. Depending on the model of the Razer Kraken, these headsets will weigh slightly more than the Astro A10.
Though the recent models seem to come with weight as less as 0.6lbs. Apart from that, both headsets come with over-the-ear cups which helps you be able to wear these for hours without having your ears getting tired. However, if you are someone living in hot conditions, you may find them slightly uncomfortable.
4. Connectivity
Both the Astro A10 as well as the Razer Kraken come as wired headsets, with a 3.5mm cable. But the Astro A10 features a detachable cable which makes it slightly flexible as compared to the Razer Kraken.
Still, a detachable cable is nowhere near the experience of a fully wireless headset. Likewise, the Razer Kraken has a control panel placed on the device through which you can make slight configurations to the headset on the go.
5. User Review
Before wrapping up the comparison, one last thing that we should definitely consider is how users have had their experiences with the headset in the past. When it comes to the ratings, both these headsets were quite well received. Tom's Guide rated the Astro A10 headset as one of the best budget options that you can go for in terms of sound quality.
Comparatively, the Razer Kraken has also been labeled as the Best Bang for the buck on multiple occasions by the likes of different reviewers. Though when it came to user ratings, the Astro A10 had a slightly higher score as compared to the Razer Kraken.
The Bottom Line:
Comparing Astro A10 vs Razer Kraken, both options are great in terms of sound quality, comfort, design, and use. However, if you are having a hard time choosing the better device for yourself, then we recommend getting the headset in which you are getting a better deal.
But if budget is one of the least concerns for you, then we suggest going for the Astro A10 as you will get to enjoy slightly better quality.