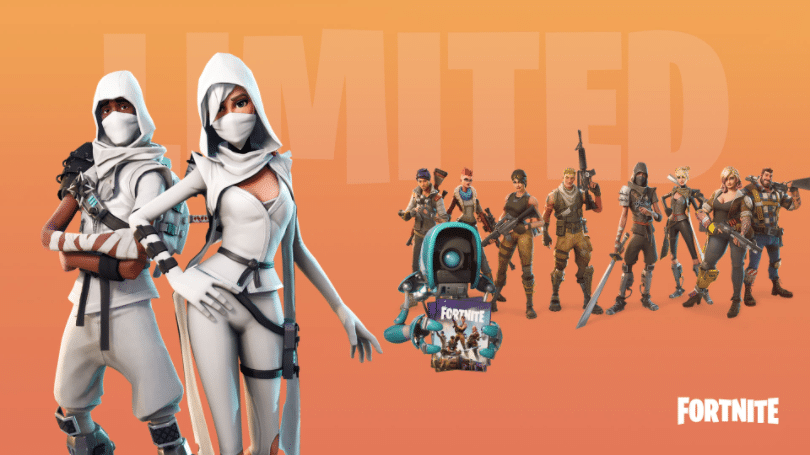 Fortnite is one of the most popular online games out there. The game is published by Epic Games. It can be said as Epic's biggest achievement to date as the game has millions of players. The game is completely free also plays an important role behind the game's major success.
The game features microtransactions in the form of in-game purchases. These are mostly skins and other cosmetics that don't really affect the actual gameplay. However, there are also other editions of the game that can be bought. Buying them have their own perks, as they come with bonus content.
Fortnite Founders Pack Worth It?
Fortnite Founders Pack is a special edition of Fortnite that can be bought. It comes with plenty of bonus content. There are multiple types of Founders Edition that include Standard, and Deluxe Editions. As the edition is paid, many players wonder whether the edition is worth buying. After all, the game itself is completely free to play. Is it really worth paying the extra bucks for this specific edition?
Today, we will be answering this question through this article. So if you're also wondering whether Fortnite Founders Pack is worth it or not, then we suggest you stay with us!
1. Survive The Storm Mode
When the edition was first introduced, it was revealed that survive the storm was actually going to be available only in that edition. At the time, only Battle Royale mode was free to play. However, after the game's official release, this mode has long gone free to play.
So, you will still have access to survive the storm mode even if you don't buy Founders Pack.
2. Extra Loot and Items
One major benefit of buying the Founders Pack is that you will be getting a bunch of Daily Loot Pinnate Packs. You will also be getting a few cosmetics such as a few outfits. Another thing that you should be getting only in the Founders Pack is the in-game banner icons.
3. Access To Exclusive Items
Depending on whether you get the Standard Edition or the Digital Edition, you should be getting items exclusive to the edition. In order words, you will get items that will only be available to players that have specifically bought the edition. Basically, you will be getting a bunch of items that aren't achievable through normal means.
Is It Really Worth It?
The final decision really lies upon you. You won't be getting anything that has a direct impact on your gameplay. However, you will be getting plenty of exclusive items that you can show off to other players. Hence, depending on you, the edition may or may not be worth it.
Plenty of players have not regretted spending bucks on the edition. But few also like to simply call it a waste of money. Keep in mind the actual game is still free to play.
The Bottom Line
Wondering whether the Fortnite Founders Pack is worth it or not? We suggest you give this article a read in order to find out!