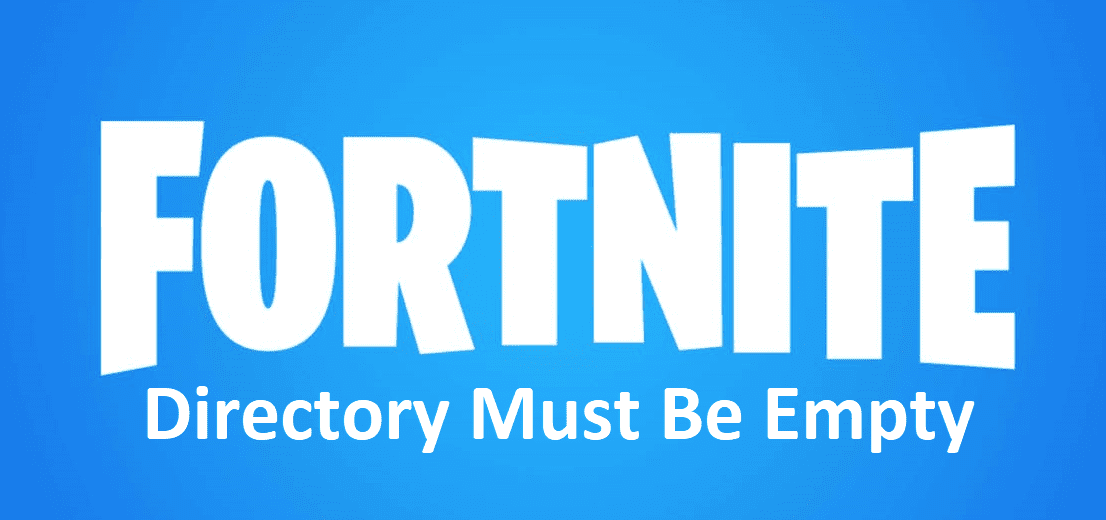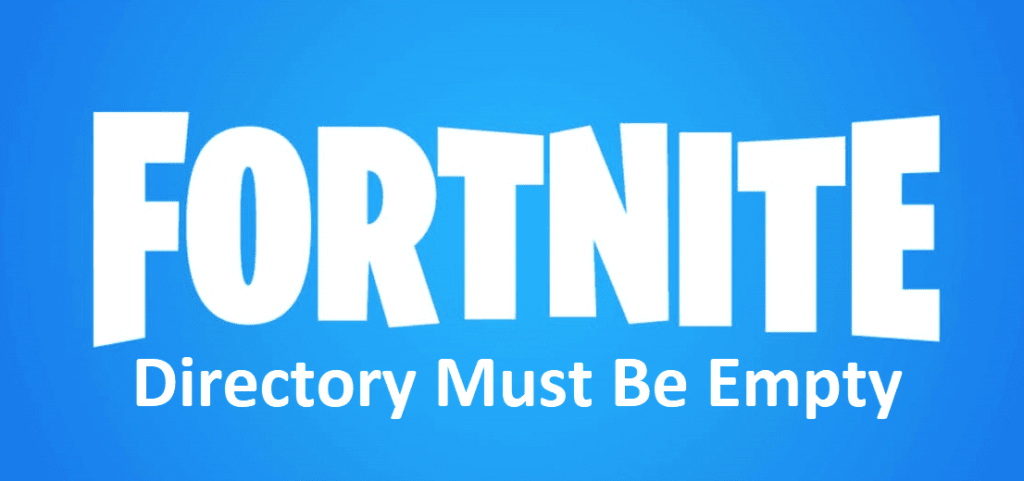 There is a common issue with Fortnite which occurs when players install it. This is mainly a problem that only players that are trying Fortnite out for the first time on their computer or are reinstalling it again after uninstalling it. The issue is that the game downloads but the launcher doesn't recognize it at all.
Instead, it simply gives players the option to download the game again. If players click this option, they'll usually be presented with an error message which says that the directory must be empty. This issue is both annoying and very common. So without further ado, here are a few of the best things that you can try if you're one of many players facing the problem.
How to Fix Fortnite Directory Must Be Empty
Make Sure Fortnite is Completely Deleted
The first thing that you have to make sure that Fortnite is completely deleted from your device before you try to download it again. If it isn't, you'll keep facing this error again and again. What you need to do is go to the run menu by pressing the Windows and 'R' key on your keyboard at the same time. Now type the exact words "C:\Program Files\Epic Games\Fortnite" but without the quotation marks. This will open up the folder where most Fortnite related files are stored in your computer. Now choose the option labeled ''binaries'' inside of this folder, and you'll be presented with a few different folders to choose from once again.
From these folders, choose the one labeled Win64 and then find the file which says FortniteLauncher.exe. If this folder isn't present here, go back until you reach the Fortnite folder again. Now delete said folder completely from your device and empty your recycle bin. After this, try to reinstall Fortnite again and it should download and run without any problems.
Rename the Current Fortnite Folder and Continue
Another good solution that worked for a lot of players that have faced this issue so far is to rename the Fortnite folder before trying anything else. Rename your folder from Fortnite to specifically ''FortniteX''. Now start the Epic Games launcher through the same that you usually would. Now start installing Fortnite again like the launcher might tell you to, but don't wait for it to fully install. Once it hits 1%, cancel the download and close the launcher. Now go to newly created folder which should be called Fortnite and delete it from your device. Once you've done so, make sure that you also go to the trash and remove the Fortnite folder from there.
Once you've done all of this, all that's left for you is to go back to the original folder which you renamed FortniteX. Name this folder Fortnite again and then start the client again. Doing all of this tricks the launcher into thinking that it already installed everything that it needed to, meaning that the game should now be working fine again.