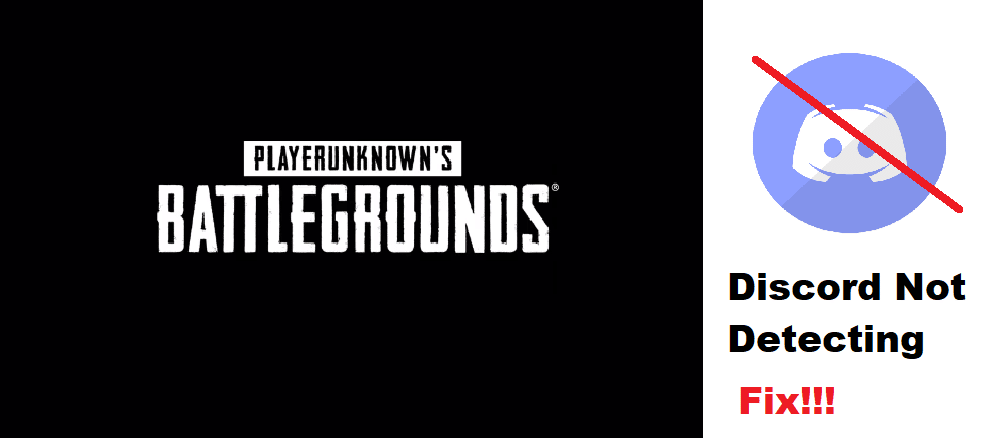 PUBG, also known as PlayerUnknown's BattleGrounds is one of the most popular Battle Royale Game. In this game, a squad of 4 players is deployed on an island where they have to look for loot while a hundred players fight against each other in a PvP environment.
PUBG can be played on PC, Android, or iOS, and Consoles. Although the game does have its own voice chat feature, it isn't that good. This is why most players prefer to use Discord while playing the game.
How To Fix Discord Not Detecting and Not Working With PUBG?
While trying to use Discord with PUBG, you may run into an issue where Discord won't detect your game. As a result, features like game capture won't work with your game. This is a pretty common error that is being faced by many players. Unfortunately, they don't know much about what they can do in order to fix this.
Today, we will be mentioning a list of ways on how you can fix Discord not detecting and not working with PUBG. So, without wasting any time further, let's get started!
Ensure Game Detection Is Turned On
The first thing that you will need to check is your Discord's settings. Whenever Discord does not automatically detect your game, you will have to manually add the game to Discord. This can be achieved through Discord's game settings.
So, just navigate to Discord's user settings, and under the game activity tab, you should see an option of adding a game manually. Click on it and then manually add your game to Discord. If you are playing PUBG mobile and want to use Discord, you may have to enable game detection through Discord's game settings as well.
Run Discord as an Administrator
Another thing you may want to check is whether you are running Discord as an administrator or not. The problem with running Discord normally is that it may not have the required permissions to run while running another application.
This is why we recommend you always run Discord as an administrator. Functions like Push to Talk and Game Capture may not work if you don't.
Reinstall Discord
If your issue still isn't fixed, then we recommend you try completely removing Discord from your desktop. Restart your computer afterward. Also, delete Discord's cache files.
Now, download and install the latest version of Discord on your computer. Your game should now be detected by Discord.
The Bottom Line
These are the 3 different steps on how you can fix Discord not detecting and not working with PUBG. Ensure that you follow all of the steps mentioned in the article. Doing so should result in you resolving your issue for good.