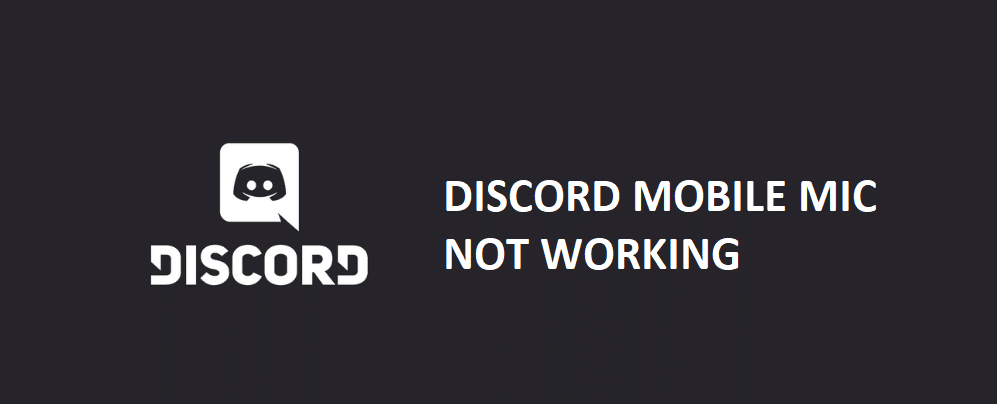 Discord has a pretty great application that works on multiple platforms and enhances cross-platform communication. So, you won't have to deal with any significant issues if you are communicating with your friends or other people on the servers that you can create on Discord.
However, the catch is that there are certain problems that might be caused due to settings, optimization, or issues like that and you will need to fix such problems. If your Mic is not working on your mobile for the Discord app, here are a few things that you can do to make it work.
Discord Mobile Mic Not Working
1) Check Mic Access
The first and foremost thing that you need to check is the mic access for the Discord application. We all know that due to high-security risks to the data and personal information, each application requires permission to access your phone resources. If you have not allowed mic access to the Discord application, it will not work and you will have issues with the communication.
For iOS, you will need to go to app permissions or mic settings and see which applications have access to the mic. If you see Discord disabled there, you will need to enable that and that will solve the issue for you. If it is already enabled, you can try toggling it off and on once and then try again with the Discord app.
For Android, you will need to access the application in the app manager and then click on the app permissions menu. Here you will find a list of all the resources that your Discord application can access. Enable mic permission here. Make sure that you are allowing the app to use Mic always, and then restart your phone once. Then, you will be able to make it work without getting any errors.
2) Update firmware
If you have tried all of the troubleshooting with the settings and you are still not able to make it work, you might be using an outdated version of your firmware on the phone. It can cause you to have different issues like the mic or other resources might not be working outright. So, you can update the firmware to have the best communication with all the resources and that will solve the mic issue for you as well.
If the firmware update has not worked out for you and you are still facing the issue after the update, you might need to reset your mobile and then set it up again. That is the last software resort you can try as if that doesn't work, there might be something wrong with the Mic and you will have to check that.
3) Get the phone checked
Once you have tried everything above and it is still not working out for you, you will need to turn to the hardware as there might be something wrong with your mic. So, get it checked with some authorized repair shop or the manufacturer of your mobile and they will be able to repair or replace the mic on your phone.