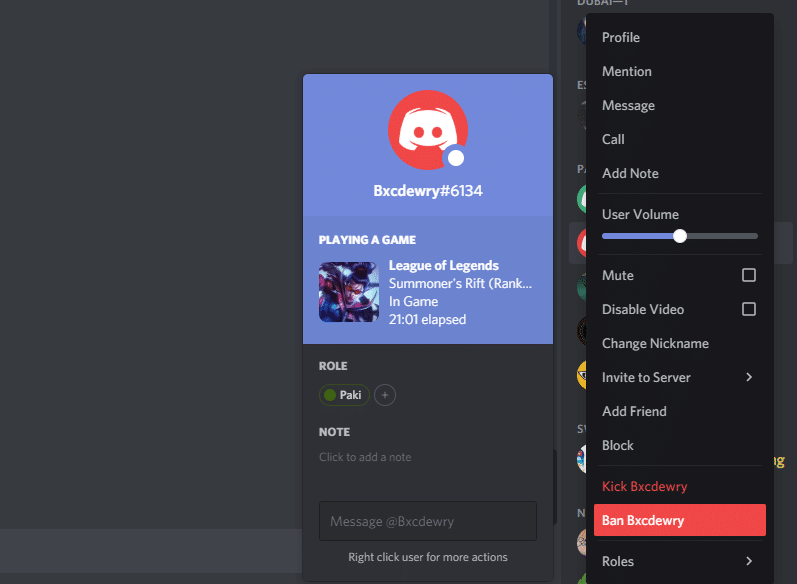 Discord is a huge platform where users are allowed to socially interact with each other through different means. They can voice chat with each other, meet each other through video calls, or even message others through chat.
Discord features servers that are made by different communities. By joining these servers, you can take part in their communities and meet new people. What's even better is that server creation is completely free. Hence, you can easily create multiple servers and add all of your friends to the server. You can also manage the server whenever you want.
Is it Possible to Ban Someone Not In Server Using Discord?
While managing a server, there is an option to ban a player from your server in case he is not following the rules. However, users have been asking the question of whether it is possible to ban someone who is not on their server in Discord?
This is to ensure that a guy who you don't want in your server joins it through an invite. If you are also wondering the same thing, then you have come to the right place! Using this article, we will be answering this question in detail, and also tell you why you can or cannot ban someone from your server.
If you are here for the short answer, then yes you can ban someone who is not in your Discord under certain circumstances. If you have never spoken to the player before, and he has never joined your server in the past, then you may not be able to ban him. However, let's go through the situations where you can in fact ban a person who is not on your server.
Method#1
The first method requires the player to have been a member of your server in the past. Or, you should have at least chatted with him. In order to ban him, you will have to locate him in your server chats or make a mention using <@PLAYERID>. His name should pop up.
Right-click on his profile and successfully ban him from the server. In simple words, you will have to find his profile somehow and then ban him from the server.
Method#2
A few bots have a way of banning players from your server. First, we suggest enabling developer mode from the settings. One of the biggest requirements for this method to work is that you must have access to the player's User ID. You can get it by simply accessing his profile.
Bots like Mee6 allow you to ban other players. All you will have to do is to use the prefix of Mee6 along with the command ban<PlayerID>. This should ban the player from the server.
The Bottom Line
Wondering how to ban someone not in your server through Discord? By simply following the instructions mentioned in the article, you should be able to easily resolve the issue.