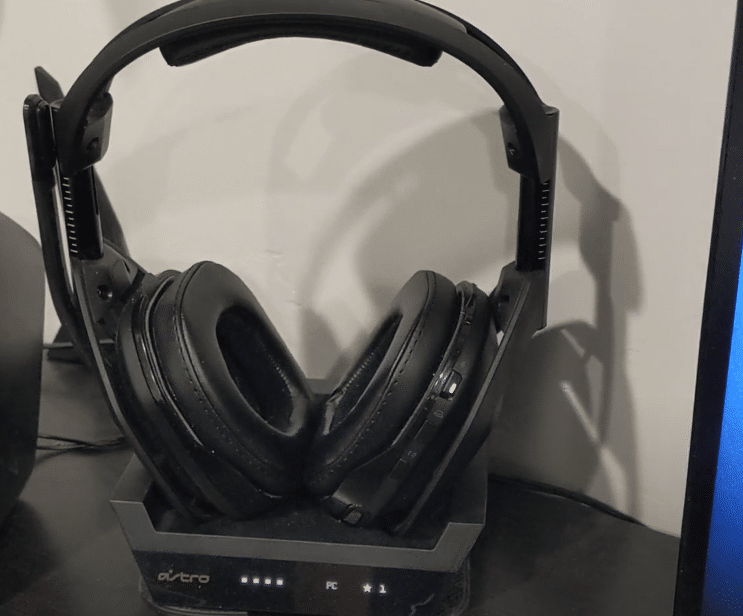 The Astro A50 is one of the most advanced products available from Astro. The device is a set of wireless headphones that are great in terms of both general use and gaming alike. While they are certainly good in terms of usage, there is one problem with them that a lot of people can already guess.
This is the fact that they need to be charged occasionally. When you're on long gaming sprees and have been playing for continuous hours, this can be quite problematic, as you have to take a sudden break while in the middle of things.
That said, we're here to discuss one potential solution to this, and whether or not it's possible to try. This of course refers to charging the Astro A50 while playing.
Can You Charge Astro A50 While Playing?
There are a lot of wireless headsets which can be charged while playing games or while in any other kind of usage. However, many believe that the Astro A50 is not one of them. That's because this wireless device comes with a base station that has small pins in it, where it must be placed in order to charge.
But one thing that a lot of people don't know is that this isn't as limiting as it sounds, as there are additional USB cable ports on the device. These allow users to either charge the Astro A50 with a wire or use it with devices that don't have Bluetooth support.
Alternatively, it also provides users the chance to do both of these things at once. With that said, it is in fact more than possible for users to charge their Astro A50 gaming headset while playing games so that they can enjoy it without worrying about batteries running low and the device dying. If you don't know how to set things up to start using the headphones while playing games, here's everything that needs to be done.
How to Charge Astro A50 While Playing
The very first thing that users will be needing is a micro USB cable. One good thing about this is that the most recommended micro USB cables to be used with the Astro A50 while charging and playing games are available at the official Astro online store. Just get any one of these. Now, all that needs to be done is connecting this new compatible micro USB cable with the device and then playing your favorite games as it charges.
There is just one more important thing to keep in mind though. While this cable is connected to the device, you must also ensure that the port to which it is connected provides 5V output along with 500mA at the very least. These are requirements if you wish to ensure that the Astro A50 charges properly while you play games and that the battery isn't damaged or overloaded while doing so. Once they've got the cable and a port of this kind, users will be set to go.