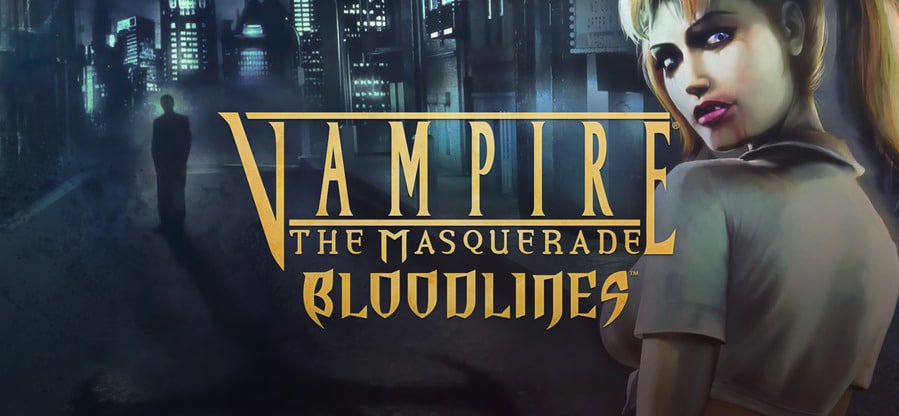 Vampire: The Masquerade – Bloodlines is a game from 2004 that was developed by Troika Games. The main genre of this game is action and role-playing.  You can either use third-person mode or first-person in the game depending on your preference. Aside from this, the story revolves around a human that was killed and then made a vampire. Your main objective is to go around the areas and discover the truth about a relic that can supposedly kill all vampires.
There are tons of ways to complete specific missions and you can even select from different abilities. This makes the gameplay quite fun and engaging. Though, you should note that some people have reported running into issues with the game. One error that many users have gotten is Vampire the Masquerade Bloodlines Error Available memory less than 15MB. If you are also getting this issue then here are some simple steps to help you in fixing it.
Vampire The Masquerade Bloodlines Error Less Than 15MB
Install A Third-Party Patch File
Your game crashing during a mission can be quite frustrating to deal with. This is because you can lose your entire progress in a matter of seconds. Though, the memory issue that many users have been dealing with was not fixed by the developers themselves. Considering this, one simple way to fix it is by installing a third-party patch file that a user came up with.
However, you should note that the game files are copyrighted so it is up to you if you want to use this patch or not. If you are interested then you can install the patch file directly from iain. cx. The user also has other mods and patches available.
These include lowering the textures for the game so that it can be played on systems that do not meet the requirements. Alternatively, you can even install HD texture packs to increase the graphics quality of your game. Once you have downloaded the patch file on your system, the memory error should be gone. You can then start enjoying the game without any further problems.
Launch Game in Compatibility Mode
If you do not want to install the patch file or if it is not working on your system for some reason. Then another option is to run the game in compatibility mode. The reason this works is that Vampire the Masquerade Bloodlines was released back in 2004. Nowadays, people are mostly running new window platforms.
The game can have trouble trying to detect the memory in your system when starting the game. Considering this, the obvious fix would be to downgrade your system to an older operating system. However, you can simply change the settings of your game to run in compatibility mode for an older operating system instead. This will make the game recognize your OS as an older one, fixing your issue. You can do this by opening the properties of your game.
Make sure that you right-click on the executable file in your game folder. Now go to the compatibility tab and click on 'run this program in compatibility mode for option. This should provide you with several OS platforms, you can then select 'Windows XP service pack 3' from here. Now click on Apply to save your changes and close the window. You should now be able to run your game without any further error codes.
Check System Memory
Finally, if you are still receiving the same error code. Then you can try checking the memory on your system. If you notice that the available RAM on your system is low then you can close down applications to free some space. Usually, browsers will drain the most memorable from a computer, so it is recommended that you close these down.
However, keep in mind that that this error code most likely appears due to an issue with the game. So, the first two steps will most likely help you in getting rid of it. Although, some users might be using an older system that does not meet the requirements for this game. Considering this, if simply freeing up memory does not work then you can lower the textures instead. This can be done by installing the lower texture pack as mentioned in the first step.