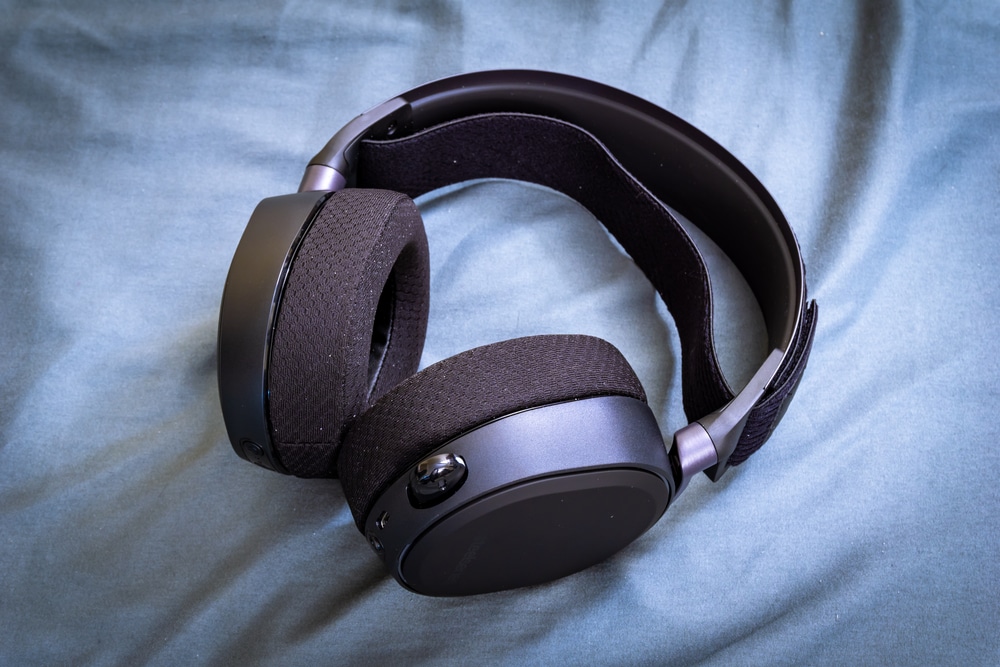 Audio is probably one of the best forms of enjoying life. Especially when it is spent in gaming and creating/ playing quality music. This leads to one of the best experiences. Good speakers can give you that experience, but speakers cannot help you identify the highs and lows of the media you are playing through them. Through headphones alone, you can experience the true essence of the music or game that the artist intended for us to experience. Arctic 7 is probably the best headphone available on the market that not only helps you cater to the hearing part but also helps in channeling the seamless audio to your teammates. A DJ and a professional gamer to cater to their needs can use these.
How to Fix SteelSeries Arctis 7 Game Audio Not Working
1. Common Problem
Like all the gadgetry available on the market, hundreds of components might go bad. This has affected the Arctis 7 as well. The most common complaint that you will hear on the discord and Reddit forums is that the SteelSeries Arctis 7 game audio not working. This is probably the most annoying thing gamers have experienced. This may also be related to the microphone, but this is probably one of the greatest drawbacks of this pair of headphones. There are multiple reasons, why we might end up having this issue. However, the solutions are simple and can be solved without incurring any additional costs.
2. Windows Issues
While using your headphone if you are not getting hearing any audio then you should try connecting it to a different device, which will help you decide if the audio device is faulty, or the machine itself. However, when windows 11 came out, it had several audio-related issues, which seem to pop up whenever a Bluetooth device is connected to your laptop. There is no other solution but to reboot your PC and hope that the issue will get resolved. It is because there is no fix for this unless Microsoft decides to do something about it.
3. A System Reboot Will Do It All
Sometimes, you can hear the chat audio but not the game audio. These are two separate channels and not just some actual games or chat programs. This will probably spook you for a while and you might feel that your money is lost. Instead, when you reboot your system, it will clear away almost all the issues without any permanent problems being left behind related to your headphones.
The second thing that can help you out is by unplugging all the USB-connected devices except for the Arctis dongle and then restarting your PC. After restarting check your playback defaults in the sound settings panel. This should probably help as well.
4. Software Incompatibility
Sometimes it so happens that the software does not support the devices that we are running on our system. This particularly happens when we are using DJ software such as Serato, Rekordbox, or any software for that matter. The Arctis headphones are not compatible with this, and you should consider other software.
5. Exclusive Audio Issue
The last thing to help SteelSeries Arctis 7 game audio not working problem is to check for exclusive audio capture. Right-click on the playback game device and select properties. Find the check box, which allows the application to take exclusive control of this device, and uncheck both the boxes in this section. However, this will need to be searched for. You can also find tutorials related to audio issues on the internet. Various websites have content related to this issue like YouTube, Wikipedia, etc.
Facts about Arctis 7
This 200-euro headset can pair up with PlayStation 4, 5, PC, Android, USB-C iPads, and many more such gadgets, which gives it the liberty to navigate from one eco-system to another seamlessly wirelessly. With up to 30 hours of battery timing, this pair of headphones can give you the punch that has moved the gaming industry and is probably the best choice on the market in the given price category. The clear cast noise-canceling microphone can help you communicate with your teammates using the dedicated channels without hindrance from your environment.