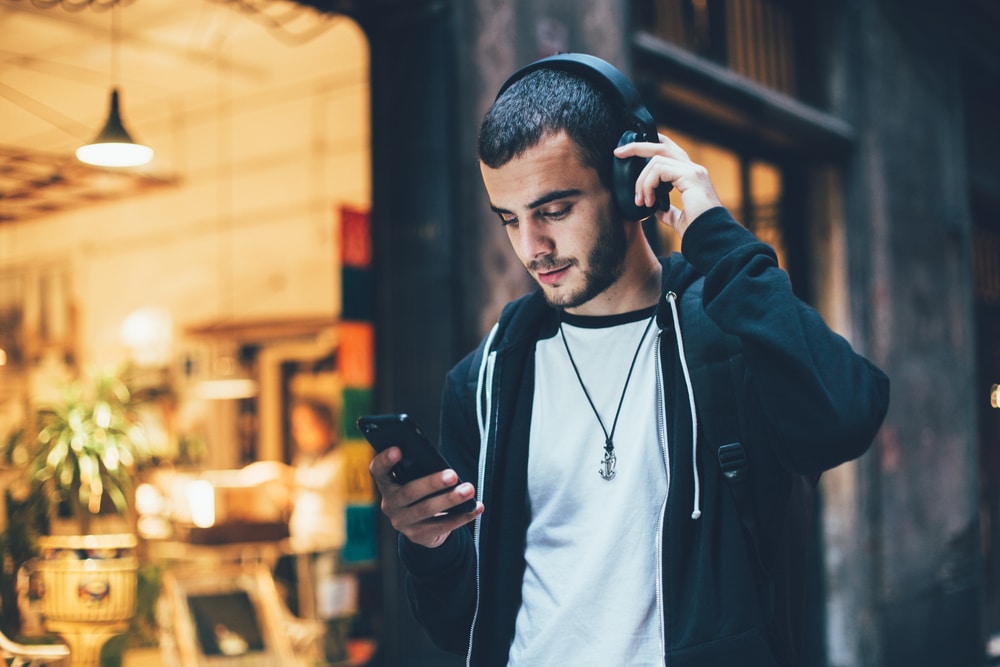 Gaming is an industry that popped up on the main stage almost secretly and ended up sucking all the younger generation into a void so big that it is growing every day. Day by day, more gamers are joining the lines to be able to join the ranks of the bigger legends who have made a name for themselves in the gaming industry. However, the pre-requisite for such a gamble is to have a good gaming setup that is equipped with state-of-the-art technology that is not only limited to the screens but also audio. It is because it plays a key role in bringing all the experiences together.
SteelSeries Arctis 1 Wireless Not Connecting
1. Pairing Wirelessly
The first thing you need to see is whether your device is not missing any important parts. The SteelSeries Arctis 1 connects to the PC using a wireless dongle. This dongle has a SteelSeries logo on it; connect it to your PC using the USB-C port on your PC.
Before doing this, you need to install the SteelSeries Engine. Initiate the wireless pairing and select the refresh icon above the dongle in the SteelSeries Engine. During this time, the headset should be off, once you press the refresh button, press and hold the power button for six or more seconds. A tone will be heard, and this will complete the pairing process.
2. Outdated Software
With the ever-evolving world of technology, it is very difficult to keep bugs out of your system.  Therefore, companies are working day and night to bring the best customer service to their customers with the help of frequent software updates. Sometimes these systems will work perfectly fine with the given hardware.
But, in case the update is heavy, it will probably need to be completed as well. Usually when people have updated their transmitter, headset, and MCU version to the latest possible update on the market through the SteelSeries Engine. Most of their issues of connectivity have been resolved.
3. Faulty Dongle
As is the issue with many headphones, it is very difficult to keep issues away from hardware components as well. Although this might not be entirely the company's fault. For this, you have to take care of the hardware from getting wet or falling over the table, or being placed near an extremely hot surface. Nevertheless, the question of SteelSeries Arctis 1 wireless not connecting might also be related to the faulty dongle as well. Therefore, it is requested to get a replacement for this if you have exhausted all your options, this might as well be your problem.
4. Windows 11, A Bug House
Just like any other major overhaul of the system software. Windows 11 is jam-packed with bugs that are related to audio and Bluetooth devices. Most of the issues are related to the operating system itself. As soon as you connect the device to your PC wirelessly, it will somehow automatically rename it to "AvneraXXXX" and might not even recognize the device you are trying to connect.
Unfortunately, there is no solution to this problem unless Microsoft decides to do something about it. Therefore, it is requested to reach out to Microsoft support or contact the SteelSeries engine and generate a ticket to help you find a solution to this problem, bearing in mind that it will be a long time before someone replies. Therefore, you must be patient on this one.
SteelSeries Arctis 1
No audio headphones have made a name for themselves as the SteelSeries Arctis line has. It is probably one of the most iconic headphones lineups of all time. As it is not only appreciated by the gaming industry but also preferred by DJs and musicians as well. The Artctis 1 is probably the cheapest of the Arctis series. Costing around 96 dollars, it gives you a fun-packed experience on not only the audio and music side but also when it comes to communicating with your teammates over the microphone.
The 2.4 GHz wireless connectivity on PC and PS4 promises an insane audio experience like none other. Not to mention, its steel frame which promises strength and lightweight in contrast to the bulky headphones available on the market. One major issue that people face when they buy these headphones is that their SteelSeries Arctis 1 wireless not connecting. Here are a few probable solutions to such a problem.