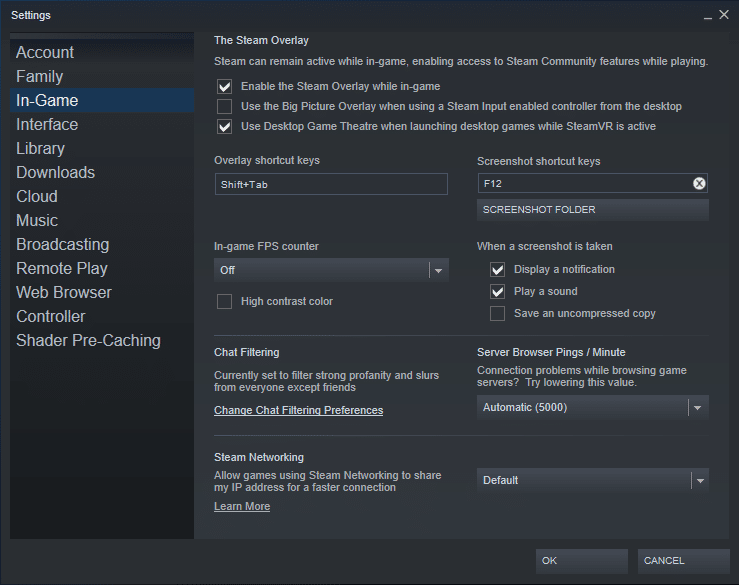 There are certain games on Steam that might not run because of issues related to the platform itself. This isn't a very common occurrence, yet regardless it's certainly an annoying one. One particular error of this kind is the Steam Error: No Steam User.
It tends to happen with Gary's Mod and many other games on the platform, preventing them from launching and/or being played. Here is a set of easy-to-try solutions which might help with said error.
Fixes for Steam Error No Steam User
Restart Steam
One way to deal with this problem is by restarting Steam. Doing so is easy enough, only requiring the use of the task manager on Windows. There are two ways to open this. One of them is to press alt, ctrl, and del on the keyboard to open up a menu that allows users to launch the application. The other is to simply right-click on the taskbar and choose the option which says "task manager" from the menu that appears.
Either way, the program will now be launched. Within the processes menu of the task manager, there will be a process for the Steam.exe file. Locate this immediately and then end the task before going back to wherever the Steam.exe file on the PC is and launching it once again. Once relaunched, just go into the library and turn on the problematic game to see if all of this worked or not.
Update Steam
The next best thing to try is updating Steam. There are a couple of different ways to go about doing so. The most efficient one is to simply restart the computer and then let Steam automatically update itself if there are any big updates available. On the other hand, users should be able to use the platform's settings to perform a manual scan. The process of doing so is a bit different depending on what OS players are using, so make sure to do some more research on the process for your PC's specific OS.
Verify Game File Integrity
On some rare occasions, it can be the specific game that is being problematic rather than Steam. Some missing files can make it possible for there to be miscommunication between the two programs, so use Steam to conduct a scan on the problematic game's files and fix any issues with them if there are any.
Delete Local Content
Deleting the local content of Gary's Mod can help clear just about any problems between Steam and the game. Doing so is simple enough and also requires using Steam much like the previously listed solution. The first thing to do is locating the title in your library and then going into its settings. There will be an option to delete local content within these settings. Use this and restart the game with which this issue was occurring to see if that fixed it.