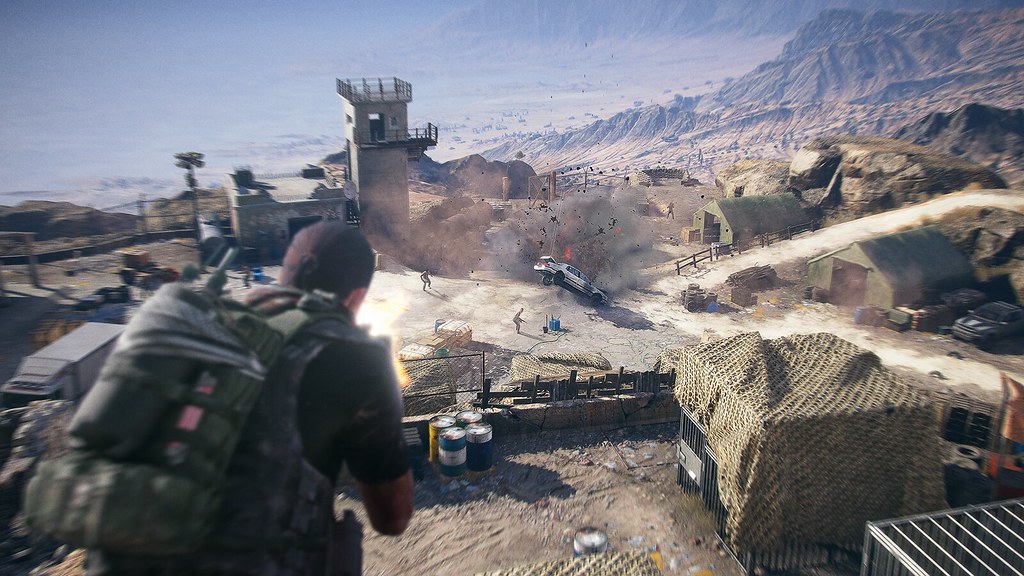 Ghost Recon is one of many highly popular games released by Ubisoft over the years. Wildlands is currently one of the latest installments as well as one of the most ambitious. It features many returning elements and characters as well as crossovers from other popular media by Ubisoft and other companies.
The game itself is certainly enjoyable whether you approach missions solo or with friends, but sometimes launching it to start playing in the first place can be bit of a problem. Issues like the Ghost Recon Wildlands DirectX error can prevent the game from launching, and here's how this issue, in particular, can be solved.
How to Fix Ghost Recon Wildlands DirectX Error?
Get the Latest Version of DirectX
The simplest and one of the most effective solutions by far is to simply get the latest version of DirectX installed on your PC. If users game often, there's little doubt that said version is already installed, but for the sake of making absolutely certain we recommend setting the software up anyway. But don't do it how players usually would. Instead, go to the Ghost Recon Wildlands installation folder.
Within this installation, the folder will be another folder that contains the DirectX setup file. Run this and it will take most of the required steps to ensure there aren't any further problems related directly to DirectX and Ghost Recon Wildlands on the PC.
Verify Game Files
Rather than the program itself being missing from a user's system, issues with the DirectX runtime can also cause problems like this one with Ghost Recon Wildlands. Luckily these are very easy to fix too, especially for anyone that owns the game through Steam. The platform provides an option to check the integrity of any game and its files as long as it's installed on the PC.
Use this and once the scan is complete it will fix all problems with DirectX's runtime and any other problems that might be present within the game's files. Steam will automatically inform players if there are ever any problems in the first place. On the off chance that this doesn't help, try out one final solution given below.
Reinstall Supporting Software
Many Ubisoft games which were released in recent years, including Ghost Recon Wildlands, use a supporting software which the game's launch depends heavily on. If there is anything wrong with said software, Wildlands won't work properly, and launch issues such as this one are likely to be encountered. There isn't much that can be done in this situation except for one particular thing.
This refers to completely getting rid of the supporting software and then setting it back up again. Go to the Ghost Recons Wildland installation folder and then locate another folder from within here which will be labeled as "support". Now set up the supporting software from this folder and the problem will more than likely be resolved.