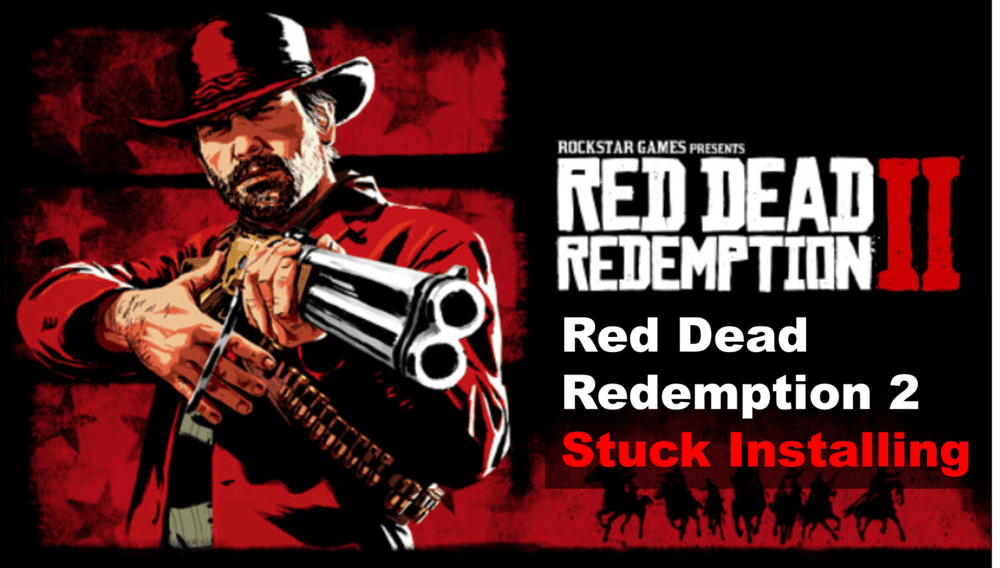 If you're trying to play Red Dead Redemption 2 but it's stuck on the installation screen, you're not alone! Many players have experienced the same issue and it can be a frustrating experience. Fortunately, there are a few simple steps you can take to get your game up and running again. In this blog post, we'll cover how to troubleshoot and fix Red Dead Redemption 2 if it's stuck installing.
We'll also provide tips on how to avoid this issue in the future. So read on to find out how to get your game installed and start playing!
How to Resolve Red Dead Redemption 2 Stuck Installing
Check Your Console's Storage Space
If you're having trouble installing Red Dead Redemption 2, the first step is to check your console's storage space.
The game requires a minimum of 150GB to install and run, so make sure you have enough room available. If you don't, try freeing up some space by deleting or moving unnecessary files or programs.
To check how much storage space is available on your console, start by selecting the 'System Storage' option.
Then select 'Manage Storage' to view a list of all your console's files. Look for anything that isn't essential for you to keep and delete it. You can also try uninstalling any other games you no longer play to free up more space.
Once you've made sure you have enough storage space available, try installing Red Dead Redemption 2 again. If the issue persists, move on to the next troubleshooting step.
Delete Any Existing Installations Of The Game
If you are stuck installing Red Dead Redemption 2, it may be because your console already has an existing installation of the game. If this is the case, you should delete the existing installation before attempting to reinstall the game.
To delete any existing installations of the game, start by navigating to your console's main menu. From there, select the "Settings" option, then choose "System".
On the next page, choose "Storage". Finally, select "Red Dead Redemption 2" from the list of applications and press the "Delete" button. This will remove any existing installations of the game, freeing up space on your console's hard drive.
Once you have deleted any existing installations of the game, restart your console and attempt to reinstall the game once again.
If you are still having trouble installing the game after deleting any existing installations, you can try some of the other troubleshooting steps listed in this article.
Restart Your Console
If your console is stuck installing Red Dead Redemption 2, it might be helpful to restart it. This can help clear out any temporary files or settings that could be causing the issue.
To restart your console, simply hold down the power button until it turns off. After a few seconds, turn it back on by pressing the power button again. This should reset the installation process and allow you to proceed with the game installation.
If you're playing on a PlayStation 4, make sure you select 'Restart PS4' instead of 'Turn Off PS4'. This will help ensure that the game installation process restarts successfully.
If restarting your console doesn't work, you may need to try other troubleshooting options. Make sure you check for any available updates and delete any existing installations of the game before trying anything else.