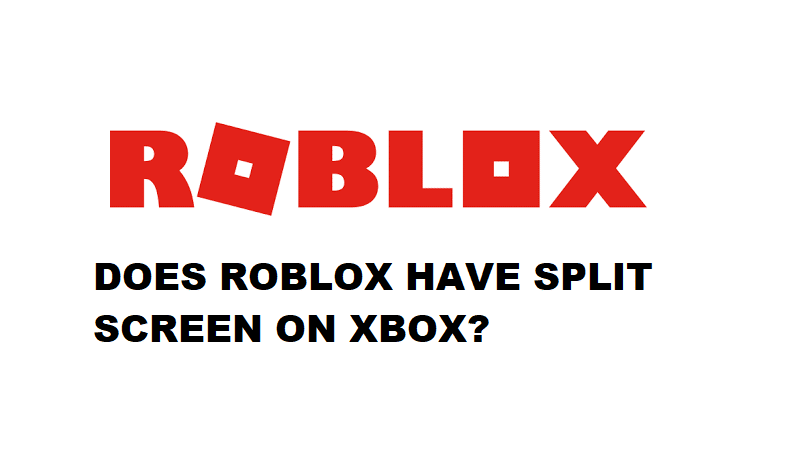 Roblox is a platform for playing a huge library of unique games. Roblox is released for many platforms, such as PC, Android, Xbox, PlayStation, etc. Through Roblox, players can enjoy playing all kinds of games including single-player and multiplayer games. They can enjoy these games all by themselves, or with fellow players.
Players are completely free to browse and play any video game made in Roblox, as the whole platform is completely free! So, players can truly enjoy a library of countless games without paying even a single penny. You can easily play any Roblox game with your friends, family, or even random players.
Is Roblox Split Screen Possible on Xbox One?
Recently, we have seen a number of players asking whether it is possible to play a Roblox game using a split screen on Xbox One. For those who don't know, split screen is a type of local multiplayer where the game displays the perspective of both players on the screen.
If you are also someone who is wondering the same thing, then you have come to the right place! Using this article, we will answer all of your questions regarding the topic. So, let's have a look, shall we?
Is It Really Possible?
If you want the short version of the answer, then we are afraid, you can't really play Roblox split screen on Xbox One. As a matter of fact, you simply cannot play Roblox split screen on any platform at all. This is due to a number of reasons.
Though the biggest reason is simply that the Roblox script does not allow split screen gameplay. Plenty of developers have come with various kinds of theories on how they can use split screen on a game. However, none of them have seemingly exceeded in doing so.
This is because it's simply not possible. We have seen some developers use some unique ideas to allow local multiplayer in a few games. But that too came with lots of limitations. It wasn't really like the local multiplayer experience you'd expect from a game.
Unfortunately, there isn't really a way for the developers to create local multiplayer games. If you really want to play with your close ones, we are afraid you will have to try manually joining random online games. Local multiplayer just isn't a thing in Roblox. Surely, this is quite a frustrating matter, but nothing can be done.
The Bottom Line
Is it really possible to be able to play split screen Roblox on Xbox One? As much as we regret saying this, there is no possible way of achieving this. Many players have been asking for local multiple features in Roblox. However, we haven't received any news or even rumors that this will ever be added to Roblox in the future.