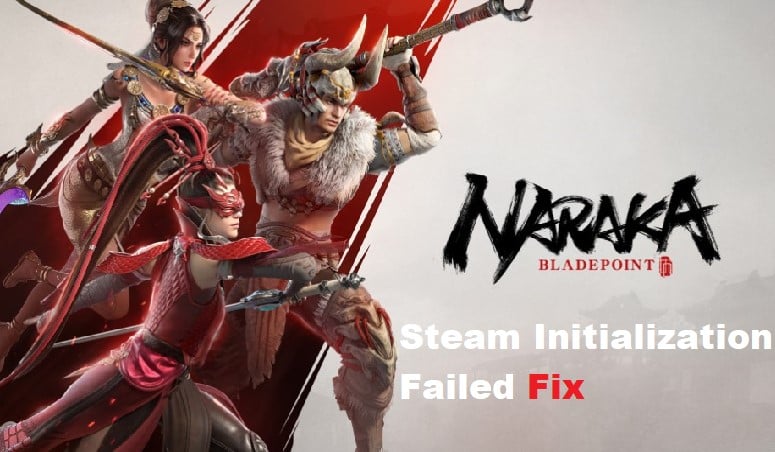 Are you seeing the 'Naraka Bladepoint steam initialization failed' error when trying to launch the game? Don't worry – this issue is actually quite common and can be fixed with a few simple troubleshooting steps.
In this article, we'll discuss what causes the Naraka Bladepoint steam initialization failed error and how to fix it.
We'll go over some basic troubleshooting steps, as well as some more advanced solutions that should help get your game running again. So read on to find out how to get your Naraka Bladepoint game up and running again!
How to Solve Naraka Steam Initialization Failed?
Restart Your Computer
Restarting your computer is an easy and quick way to help troubleshoot any software or hardware issues you may be facing.
This can help refresh the operating system, clear any temporary files, and free up resources that may have been causing the error.
To do this, simply press the power button on your computer and wait for it to shut down completely. Then, press the power button again to turn it back on and let it boot up.
Once it's finished restarting, try launching Naraka Bladepoint again and see if the steam initialization failed error persists.
Verify The Integrity Of Your Game Files
If you are seeing the 'Naraka Bladepoint steam initialization failed' error message, it could be due to corrupted game files. To resolve this issue, you can verify the integrity of your game files through Steam.
To do so, open up the Steam client and log into your account. Click on 'Library' from the menu at the top of the screen. Then, right-click on 'Naraka Bladepoint' from the list of games and select 'Properties'.
On the 'Properties' window, click on the 'Local Files' tab and then click on 'Verify Integrity of Game Files'.
This will scan all of the game files and make sure that they are not corrupted. If any corrupted files are found, they will be replaced with healthy files.
Once the verification is complete, try launching Naraka Bladepoint again. Hopefully, the error message should no longer appear.
Update Your Drivers
It is important to ensure that you have the latest drivers installed on your computer. This is especially true if you are trying to troubleshoot the 'Naraka Bladepoint Steam initialization failed' error.
Drivers are essential for your computer and its various components, like your graphics card and sound card, to communicate with the software that is running on your system.
Keeping them updated can help improve performance and stability and may even solve some of the problems you are experiencing.
Fortunately, updating your drivers is a relatively straightforward process. Here are a few tips to get you started:
If you know what kind of hardware you have in your computer, you can go directly to the manufacturer's website to download the latest drivers.
You can also use a driver updater tool like Driver Booster or Driver Easy to automatically detect and update your drivers.
For Windows users, you can also use Windows Update to get the latest driver updates.
Delete Your SteamVR Driver Files
If the above steps do not resolve the 'Naraka Bladepoint steam initialization failed' error, then you may need to delete your SteamVR driver files. This is an advanced troubleshooting technique that should be used as a last resort.
To delete your SteamVR driver files:
Exit SteamVR and any other running applications.
Open the File Explorer and navigate to the following directory:
C:\Program Files (x86)\Steam\steamapps\common\SteamVR\drivers\
Right-click on each driver folder inside this directory and select 'Delete'.
When all the driver folders have been deleted, restart your computer.
Launch SteamVR and check if the error persists.
It's important to note that by deleting the driver folders, you will be resetting any custom settings you have made to the drivers such as video setting adjustments and sound configurations. You will need to re-apply these settings after deleting the driver folders.
Reinstall The Game
If the above steps have not solved the 'Naraka Bladepoint steam initialization failed' error, you may need to reinstall the game. This can help to fix any corrupted files or errors that may be causing the problem.
To reinstall the game, start by uninstalling it from your computer. To do this, open the Steam library, right-click on Naraka Bladepoint and select Uninstall. Follow the on-screen prompts to complete the uninstall process.
Once completed, download and install the game using Steam. Once the installation is complete, launch Naraka Bladepoint and test if the issue has been resolved.