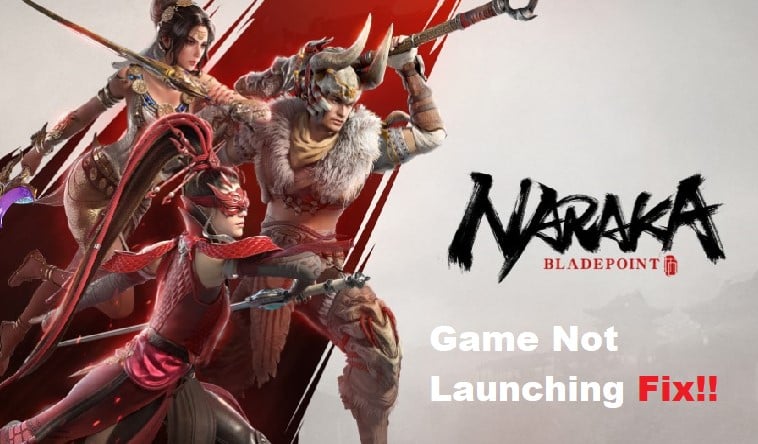 Having trouble getting Naraka Bladepoint to launch? You're not alone. Many users experience issues when trying to launch the game, but fortunately, there are several steps you can take to troubleshoot and hopefully resolve the issue.
In this article, we'll go over some of the most common causes of Naraka Bladepoint launch problems, as well as how to address them. Read on to find out how to get your game up and running in no time!
Fixing Naraka Bladepoint Not Launching
Check Your Internet Connection
When troubleshooting Naraka Bladepoint not launching, the first step should be to check your internet connection.
To do this, open the settings app on your computer and select "Network & Internet". Here you can view your current connection status and see if your computer is connected to a network.
If you are connected, try running a speed test to ensure that your internet speed is sufficient for game play.
If you are not connected to the internet or your internet connection is too slow, try resetting your modem and router.
If this does not work, you can try connecting your computer to a different network or using a mobile hotspot.
If all else fails, you may need to contact your Internet Service Provider (ISP) to see if they can assist in resolving the issue.
Check If Your Graphics Card Drivers Are Up To Date
One of the most common causes of issues when trying to launch Naraka Bladepoint is outdated graphics card drivers.
Outdated graphics drivers can cause various issues with game performance, stability and other issues. To ensure that you have the latest graphics driver, please follow these steps:
Open your device manager by typing 'device manager' in the start menu search bar.
Expand the Display Adapters section.
Right-click your graphics card and select Update Driver.
Choose "Search automatically for updated driver software".
Windows will then search online for the most recent version of the driver software.
Once the update has been found, click "Install" and follow the instructions given.
Once finished, restart your computer to apply changes.
This should help resolve any issues you may be experiencing with your graphics card while playing Naraka Bladepoint. If this doesn't work, then try verifying the game files or running the game as an administrator.
Check If Your Game Is Up To Date
It is important to ensure that your game is up to date in order for Naraka Bladepoint to launch properly. The developers of Naraka Bladepoint regularly release updates with bug fixes and new features.
In order to check if you have the latest version, simply go to your Steam Library, right-click on Naraka Bladepoint, and select Properties.
Here you can check if you are running the latest version. If not, click the Update button to download and install the latest patch. If you're still having trouble launching the game, try verifying the game files as a last resort.
Try Verifying The Game Files
If your game isn't launching, the next step is to try verifying the game files. Verifying the game files helps ensure that all of the game's components are in the correct version and present. To verify your game files:
Go to your Steam library.
Right-click on Naraka Bladepoint and select Properties.
Select Local Files and then Verify Integrity of Game Files.
Wait for Steam to check and verify the game files.
Once the process is complete, restart your computer and launch the game again.
Verifying your game files can help you resolve many issues related to game launching. If the issue persists, you may need to try further troubleshooting steps.
Try Running The Game As An Administrator
Sometimes Naraka Bladepoint will not launch due to a lack of administrative privileges. To fix this, you should try running the game as an administrator.
First, right-click on the game shortcut and select 'Run as Administrator.' If you do not have a shortcut, you can also try this method in the game's install folder. Then, follow the on-screen instructions to run the game as an administrator.
If this doesn't work, you can also try running the game directly from your Steam Library. Just right-click on the game title and select 'Run as Administrator.'