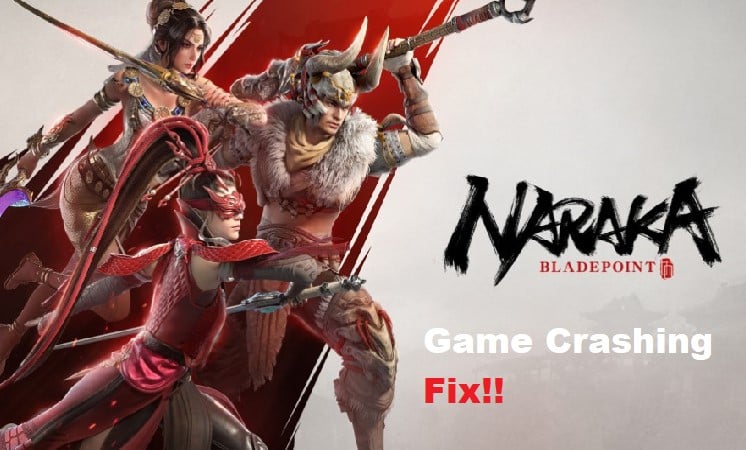 If you're a fan of Naraka Bladepoint and have been experiencing frequent crashing, you're not alone. Many gamers have been encountering this issue, and it can be a major frustration.
In this article, we'll provide some tips to help you troubleshoot the problem and get back to enjoying your gaming experience.
So, if you're having issues with Naraka Bladepoint crashing, keep reading to learn what you can do to fix it.
Naraka Bladepoint Crashing
Update Your Drivers
One of the first things to check if Naraka Bladepoint is crashing is to make sure your drivers are up to date. Outdated drivers can cause all sorts of issues, and it's important to keep them up to date for optimal performance.
To check for driver updates, you should first open the Device Manager. This can be done in several ways, but the easiest is to press Windows key + X, then select Device Manager from the list of options.
Once you have the Device Manager open, you should look for any devices that have an exclamation mark beside them. These are devices with outdated drivers.
Right-click on each one, and select "Update driver". Your computer will search for the most up to date driver available and install it automatically.
If you don't see any devices with an exclamation mark beside them, you can still update all of your drivers manually by visiting the manufacturer's website and downloading the latest version of their driver.
Finally, it's also a good idea to periodically check your computer's manufacturer website for any system updates or BIOS updates that might improve Naraka Bladepoint's performance.
Verify Your Game Files
If you're experiencing frequent crashes with Naraka Bladepoint, you should check your game files to make sure they're up-to-date and free of errors. This process is easy to do and doesn't require any additional software.
To begin, launch your Steam library and right click on Naraka Bladepoint. Select "Properties" and then "Local Files" in the menu that appears. Click "Verify Integrity of Game Files…" and allow the verification process to finish.
If any problems are detected, Steam will automatically attempt to repair them. Restart the game after the verification process is complete and check to see if the issue persists.
If it does, you may need to consider other troubleshooting options such as updating drivers or reinstalling the game.
Reinstall The Game
If you've tried all the troubleshooting steps listed above, and your game is still crashing, it may be time to try reinstalling Naraka Bladepoint. To reinstall the game, follow these steps:
Uninstall the game from your device. Open the start menu on your computer, and search for 'Add or Remove Programs'. Select this option and find Naraka Bladepoint in the list of installed programs. Choose 'Uninstall' to remove it.
Restart your computer once Naraka Bladepoint has been uninstalled. This will make sure that all files are removed from the game directory and will prevent them from causing any further issues.
Download the latest version of Naraka Bladepoint from the official website. Follow the on-screen instructions to install the game.
Once installation is complete, launch the game and check if it is still crashing. If it runs without any issues, then you've successfully resolved your issue!
Reinstalling Naraka Bladepoint should be a last resort, as it could take some time to download and install again.
However, if all else fails, it's a good way to make sure all your game files are up to date and working properly.
Check For Updates To Windows
If your Naraka Bladepoint game keeps crashing, you should check if there are any available updates for your version of Windows. Outdated versions of Windows can lead to system instability and frequent crashes.
To check for updates on Windows 10, go to the Start menu and select Settings > Update & Security. You'll then be taken to a page where you can view all available updates.
Select the "Check for Updates" button and wait for the search to finish. If any updates are found, they will be listed and you can install them by clicking the "Install Now" button.
On Windows 7 or 8, you can check for updates by going to the Control Panel and selecting "System and Security", followed by "Windows Update".
Here you can select "Check for Updates" and wait for the search to finish. Again, any available updates will be listed and you can install them by clicking "Install Now".
We recommend that you keep your version of Windows up-to-date to ensure the best performance of Naraka Bladepoint and to prevent any future game crashing issues.