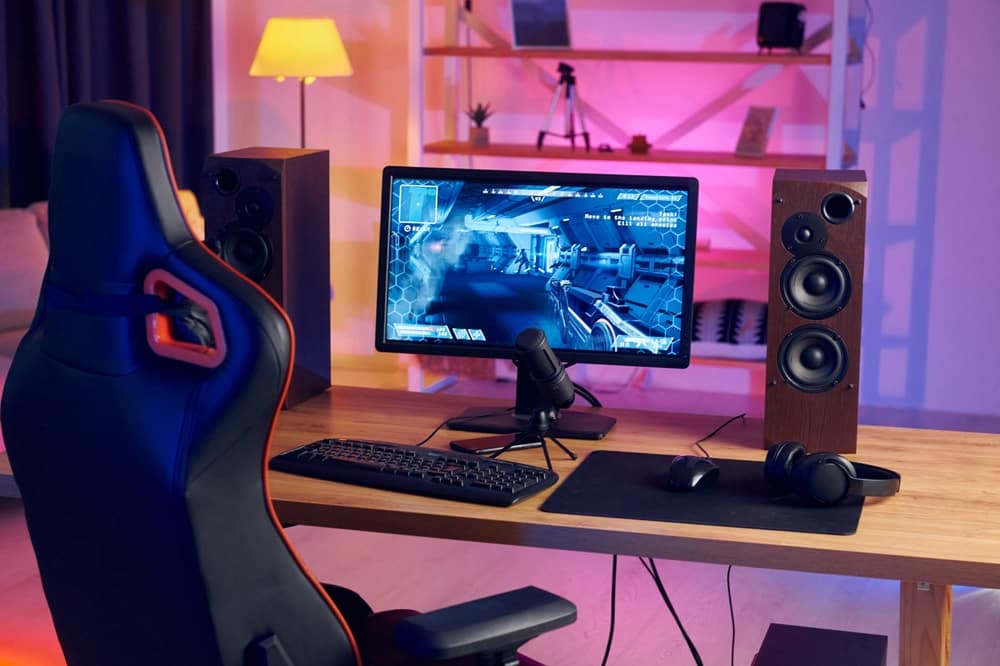 For those of you video game enthusiasts who enjoy having a good quality mic, the HyperX SoloCast should serve you quite well. Though as good as the microphone is, there's still a chance that you can encounter issues with the device.
Speaking of which, many users have made a query regarding their HyperX SoloCast not working at all. While there is no definite reason why this may happen, you should still be able to get your microphone working if you follow the right troubleshooting steps. So, here are some of the things that you can try out:
How to Fix Hyper X SoloCast Not Working?
1. Ensure the Mic Has Permission
If your PC is successfully able to detect your device but still isn't working in any application, then there's a chance that you might not have given it permission to do so. To fix this, you will have to open your microphone settings.
An easier way of doing this would be to simply search for these settings under the Windows Search bar. Once the window opens, locate the "Allow permission to microphone for accessing applications". You simply need to make sure that you have this setting enabled.
2. Driver Fault
Another reason why this may happen could have something to do with your drivers. As a result, we recommend that you try reinstalling these drivers. For this purpose, open the Device Manager on your computer.
Now, locate your HyperX SoloCast device and right-click on it. Here, you should see an option for uninstalling these drivers. Hit the uninstall option. Once the process is complete, simply restart your PC. During the restart, your computer should automatically install the latest version of your microphone's drivers.
3. Checking USB Port
It could also be that you have your microphone connected to a faulty USB port. Luckily, your PC should have a number of USB ports both on the front and back sides of the casing. Just in case, we recommend that you try each and every one of these ports.
4. Contacting Support
If you still hadn't had any luck in resolving the issue so far, then the only other thing you can do about this is to get in touch with the support team. After you have informed the team about the issue, they should be able to advise further troubleshooting steps so that you can try to get this fixed.
The Bottom Line:
Worried about your HyperX SoloCast not working? The first thing you should do whenever the microphone isn't working is to check the drivers. There's a good chance that reinstalling your drivers should fix your mic. However, if that does not help, then you can try following the other troubleshooting steps that you can see listed above in the article.