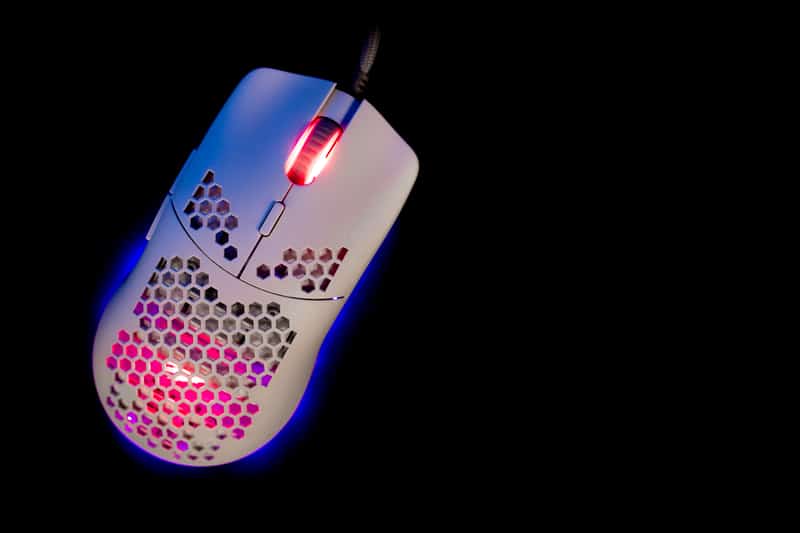 Mice play a critical role in our daily lives. A badly designed mouse will most probably make your office use or gaming experience a living nightmare. Not only are they lagging in their functionality yet they cannot uphold the quality standards. Mouse such as the glorious models are designed around the idea of ergonomics and to make the process of using this mouse as comfortable and reliable as they possibly can. Not to mention the amazing mesh that they have designed for their body coupled with RGB lights. But, choosing the right one can be difficult at times. That's why we've prepared this comparison of the Glorious Model D vs O to help you pick the perfect option.
Glorious Model D vs O Comparison
1. Pricing
When buying any mouse, you need to be sure regarding its price and what features it allows. You might end up spending more than your budget and the functionality, which you were aiming for, is not present. When Glorious model d vs o comes into discussion, model d is cheaper with a price tag of $76 while the model o costs around $85 on amazon. Though the price may vary from country to country.
2. Gaming vs Office Use
Both of these mice are built to make the process of using them seamlessly. The modal o is an ambidextrous designed mouse. While the modal d is a right slanted design that makes it relevant for its customer base but when it comes to gaming vs office use both of them are great. Though the model O is slightly more preferred when it comes to office or multi-media usage.
3. Build Quality
In choosing the right item for yourself, quality must be the biggest concern. As some products are expensive but they feel cheap to the touch and thus make it difficult to justify their price bracket. Model O in this case is considered to be more luxurious to the touch. That being said it does not mean that model d is not up to par on the quality standards, but it is more based on personal opinion and the initial view of the mouse.
4. RGB vs Non-RGB
The purpose of increasing the gaming experience is to make the user feel relevant and futuristic. Vision and acoustics play a critical role in this manner. Model O comes with a lighting color while model D comes with the RGB lighting. Hence, in terms of appearance, model d takes the lead in this scenario.
5. Weight
There is a great value in the weight of the mice. Those people who prefer heavier mice are focused on reducing the cluttered movements that might occur due to the shifting of the mouse accidentally. At the same time, it makes it look more prestigious and feels of higher quality. In the Glorious model D vs O both of these mice have a weight difference of only 3 grams. Other than that, both of them carry the same amount of weight and the distribution of weight.
6. Dedicated Hand
We live in a world where right-handed people are preferred over left-handed ones. The model O gives that liberty to the people back by being ambidextrous, which means it can be used by people who use their left or right hand to perform their daily routine tasks. While model D is more focused on the right-handed people. Other than that, the choice of material can affect the usage as well. Both of these mice come with a choice of a glossy or matte finish. This is subject to personal opinion rather than the decided idea by any reviewer.
7. Mouse Feet
The pad on which the mouse slides carry great importance. As minimal resistance will move more streamlined and uniformly distributed rather than being sticky in one area but being smoother on the other section. Both of these mice carry a virgin grade PTFE that makes it possible to easily move them across the table.
8. Mouse Buttons
In the comparison of Glorious model D vs O, there are not many differences to point out except very few basic ones. The dedicated buttons that can be used to customize actions are the same for both of these mice. In total, they both carry 6 buttons on them out of which they give the liberty of 5 programmable inputs to the users.