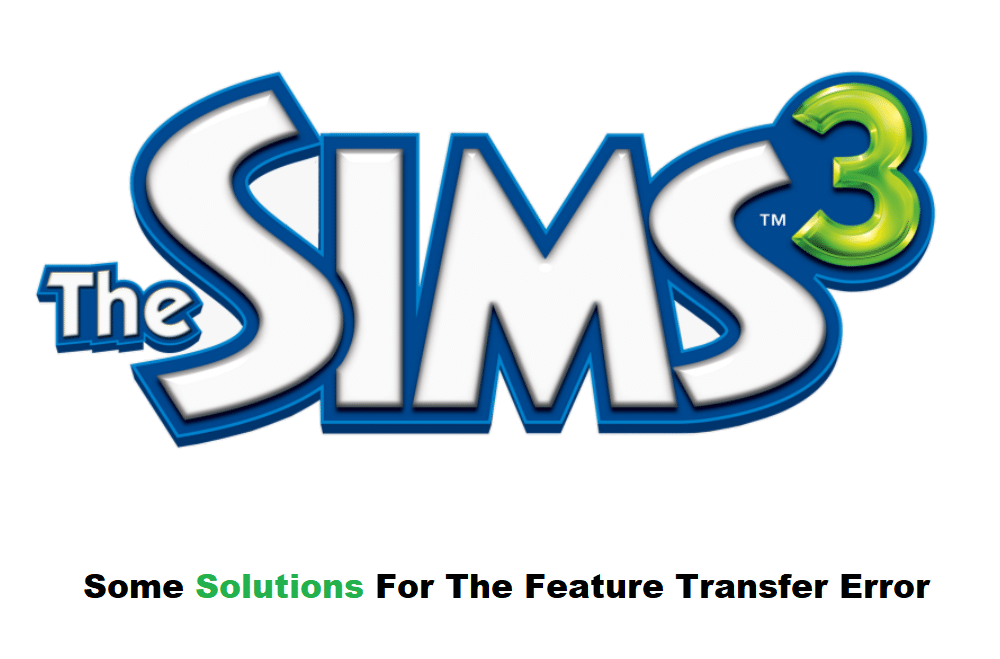 The Sims is one of EA's original game franchises that has been in the gaming industry for more than two decades now. In this game, the player is given complete freedom over how he would like to play the game. Though there have been plenty of complaints regarding the Sims 3. Talking about this, most players have mentioned how they keep getting the feature transfer error on the Sims 3. If you are also getting the same error on the game, then this article is for you! Here is everything that you need to know!
Feature Transfer Error On Sims 3
1. Damaged Disc
You might have a damaged disc due to which your game is struggling to download the game. At the same time, having a dirty disc can also cause similar issues which is why you must keep your game CD in check.
For starters, we recommend that you start with cleaning your Sims disc. Ensure that you also clean the DVD drive internals as well. You can make use of a cleaning kit to help effectively clean both these components.
2. Defragmenting Hard Drive
Another way you should be able to get the game working is by defragmenting your hard drive. To do this, you will have to open the hard disk drive manager from the Windows search option.
Once you have that open, you will have to locate and choose to defragment your hard drive. Though it is worth mentioning that this might end up formatting your data, as it can be corrupted.
3. Running the Game in Safe Mode
You can also try running your game in safe mode. Follow these instructions for booting your PC in safe mode:
Go to your Windows Start menu.
Search and open Run.
Type in MSConfig.
Under the services tab, disable all the items.
Under the startup tab, disable all items.
Restart your computer and press F8 as soon as it starts booting up.
In the Safe Mode, insert your Sims 3 Pets DVD.
Using the Windows Explorer, locate Setup.exe inside the disc.
Run the Setup as an administrator.
The installation should not give any errors now.
After the installation is complete, simply reboot your computer. It should start working without any issues.
4. Digitally Redeem Your Game
If none of these instructions seem to work for you, then you can try to digitally reclaim your game. Using the Origin client, you will have to register the game on the Sims3 official website. The product should then automatically be transferred to your account.
The Bottom Line:
In case you are getting the feature transfer error on Sims 3, you should be able to troubleshoot it. All you have to do is to read through the instructions that we have given in the article above for a quick fix!