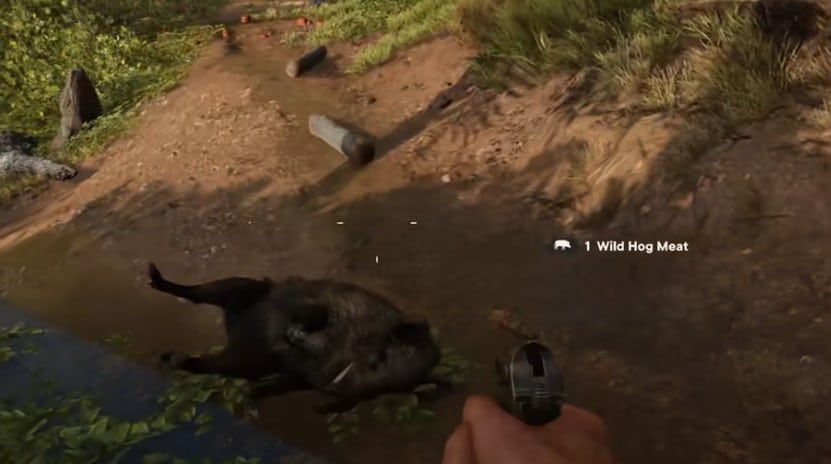 The multiplayer in Far Cry 6 is arguably the most fun part of the game, and you'll have an amazing time trying to coordinate with other players. However, some users have been facing issues with Far Cry 6 matchmaking not working, and you won't be able to hop onto a fresh session with your friends.
Most of the time, this issue with matchmaking not working is pretty easy to fix. So, you won't have to go through a ton of fixes to get the matchmaking working again. Just try out some of these methods, and everything will be in order.
How to Fix Far Cry 6 Matchmaking Not Working?
Use Ethernet Connection
Most often than not, it is poor internet quality that is creating connection issues with Far Cry 6 matchmaking not working, and you should consider switching to an ethernet connection for better performance. The majority of users that complained about this issue pointed out that they were using a wireless network to connect to the multiplayer, and if you're in the same shoes, there is no harm in trying an ethernet connection.
Remove VPN
Sometimes, it is the background applications like a VPN that are creating connection issues with the servers. So, if the matchmaking is not working at all in Far Cry 6, you need to remove or disable the VPN. Even if you're using reputed service providers like ExpressVPN or NORD, it is best to keep them turned off as you're trying to connect to the multiplayer. That should be enough to connect to the servers, and you'll notice better in-game performance.
Try Disabling Antivirus
It is true that the antivirus is meant to help protect your PC from threats, but it is not rare for these programs to flag normal operations as suspicious. So, you should consider turning off the antivirus temporarily and then try connecting to multiplayer one more time.
If the issue is indeed related to the antivirus, then you need to tweak the web protection features. However, if the problem with matchmaking doesn't go away after disabling the antivirus, then you should try the next step.
Restart Your System
If the matchmaking is not working even after going through all of these steps, then you should try to completely exit out of all background applications and reboot your PC. Once the PC boots back up, you need to make sure that only the essential apps are working in the background, and then you can launch the client directly to access Far Cry 6. If the issue is indeed related to your PC configurations, then it should be addressed at this point.
Wait For A Patch
It is not at all rare for issues like matchmaking not working to present themselves after a recent patch. There is a good chance that you might be running into a similar situation where the matchmaking won't work because of an updated patch.
The good thing here is that developers are quick to address these concerns, and you can directly reach out to these professionals about the matchmaking issue. So, just open up a support thread and wait for a new patch to roll out.