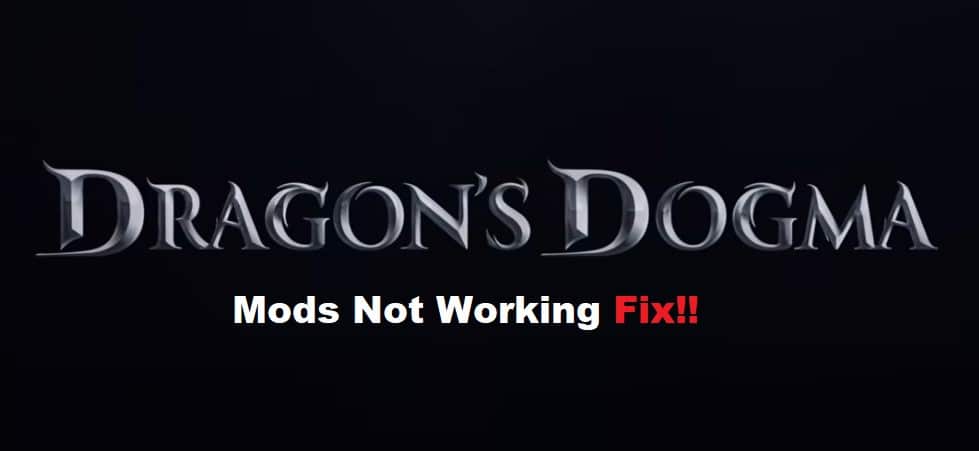 Mods are a great way of prolonging or improving certain aspects of games that seems to bore you out. However, if you are someone who is new to installing mods on a game, then there's a good chance that you might have stumbled across complications while doing so.
Speaking of which, Dragon's Dogma steam forum page is filled with complaints about mods not working. As a result, we will be taking a look at the most common solutions to this particular problem. So, let's dive right into the troubleshooting process!
Fixing Dragon's Dogma Mods Not Working:
Unpack the Files in the Correct Place
There's a good chance that you might be facing this issue because of the way you are unpacking your files. If you are using a tool in order to pack/unpack your game files, you need to make sure that you manually install these mods.
For this purpose, ensure that you unpack the files directly into the mod. Oftentimes, your newer mods can end up overwriting the previous mods that you may have installed in the game. As a result, it is always recommended that you manually install the mods through the tool.
Try a Different Mod
Most players who were having a hard time using mods in their games reported how the issue was caused because of the current mod being bugged out. This is why we also suggest that you try installing a different mod inside your game.
Also, make sure that you are downloading the mods from Nexus. Just in case try a mod that is made from a completely different user which should help rule out the possibility of installing a bugged-out mod.
Reinstall the Game
It is also possible that you could be experiencing this problem because of your game files being faulty. Though if this is the case, then you should definitely try going for a complete reinstall of the game. While you are uninstalling the game, ensure that you have removed any game-related files from your computer.
Similarly, if you don't wish to install the mod again, then you can try verifying your game files through Steam. As a precaution, we recommend keeping your antivirus program turned off. Also, try adding your game as an exception to the Windows Firewall program.
The Bottom Line:
If you are a Dragon's Dogma player and noticed the mods not working, then there are a number of steps that you will need to try. Likewise, if you want to learn how you can get this issue fixed for good, then reading the instructions above should help you.
In case you are stuck in the troubleshooting process, all you have to do is to leave down a comment below!