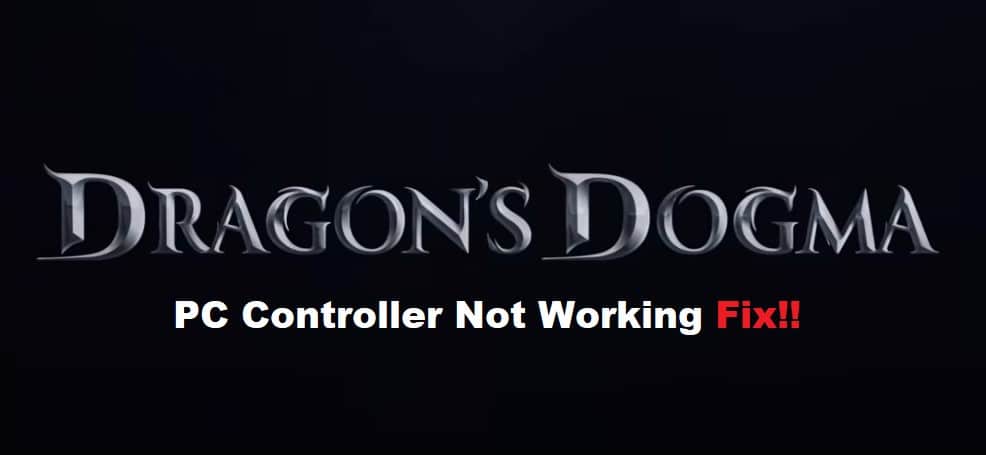 If you are using a controller while trying to play Dragon's Dogma, chances are that you might have stumbled across some particular issue causing your game to act up.
At times like these, it is incredibly important to know how you can troubleshoot the issue. For this purpose, we will be helping you learn all the things that you will need in order to get the problem fixed. So, let's not waste any time further and get right into how you can fix this.
Fixing Dragon's Dogma Dark Arisen PC Controller Not Working:
Installing the Right Drivers
Most users reported that they were able to fix the problem by simply rolling back to their original XInput drivers. To do this, you will need to follow these steps:
Open the original Microsoft store and attempt to download the original XInput drivers.
You will notice two different packages. Add any one of them to your cart and start the download.
Once the file is downloaded, unpack the files.
Open Device Manager on your computer.
Under the Device list, navigate to Human Interface Devices.
Select the XInput compatible HID Device and choose to update the driver.
Choose "Browse my computer for driver software".
Simply locate the unpacked files and select the xinputhid.inf.
Go to next and complete the setup installation.
Now, just close the device manager and you should be all set.
Disable Steam Controller Support
Steam has native support for certain controllers which is why it might register twice as input devices. So, if you are using software like DS4Windows, it is possible that it might be messing up with your native drivers.
For games that have controller support, you can just try using the Steam driver and set it as your generic gamepad. Also, you could try using your controller without any 3rd party application like DS4Winndows. Alternatively, you can disable the Steam Controller support.
Contacting Steam Support
If you are still struggling to have your game work with the controller on Steam, you should most definitely contact Steam's support for further help on the matter. After they have identified the reason why your controller isn't working, they should be able to suggest more solutions that you can try in order to get rid of the issue for good.
The Bottom Line:
Dragon's Dogma Dark Arisen PC controller is not working? Issues with your controller are typically caused because of a driver issue. Apart from that, you could also experience the same type of problem if you are using a 3rd party software on top of the native driver support found on Steam. If you wish to learn more about this in detail, then be sure to read through the article above!