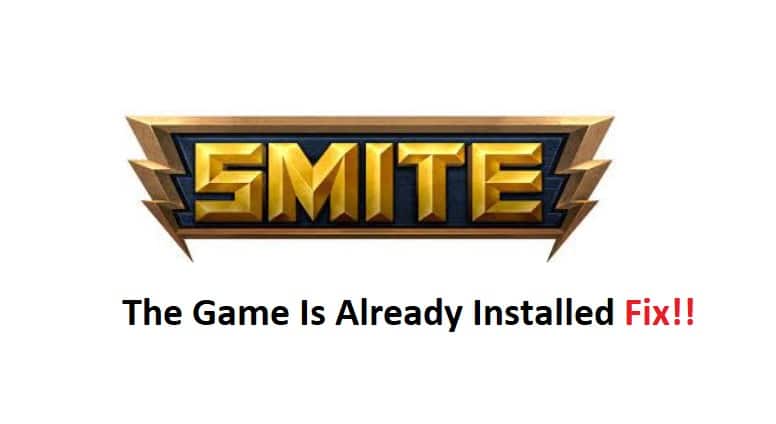 The installation can be pretty annoying when you're dealing with games like Smite. If you choose the wrong hard drive or try to reinstall the game, it will keep presenting you with installation issues. Many users have pointed out problems with the error "the game Smite is already installed and there is no maintenance to perform."
You will likely run into similar issues, and it can be most commonly linked with persistent cache files. So, you will have to get rid of the game completely, and here are some troubleshooting methods to help you along the way.
Fixing The Game Smite is Already Installed There is No Maintenance to Perform
Try Rebooting Your System
Rebooting the system is a great option when you're dealing with cache issues. A quick reboot will help deal with these persistent files, and you won't have to download any external applications to help with the installation of this game. So, turn off your system, and then remove the power from the main outlet. Just wait for a few minutes, and then you can turn the power back on. This should be enough to help you deal with boot issues.
Check For Hotfix
The issue might just be genuine with the game and most players complained about this issue after the recent patch. So, if you're in the same boat, just browse through the official forums for a hotfix. A quick patch will address these issues, and you need to just remove all the existing files before attempting to reinstall the game.
Use Ccleaner
Some players have pointed out that they had to use the Ccleaner to remove all the HiRez files from the game. So, if you're stuck in the same issue at this point, just install the latest version of Ccleaner on your PC. Make sure to scan all drives for the HiRez file and then remove them entirely from your PC. From there, you can give your system a quick reboot before trying to install Smite one more time.
Try Steam Version
At this point, you should just shift over to the Steam version and avoid using the direct launcher for this game. However, before you switch to Steam, make sure to go through the Ccleaner method to get rid of all existing files. That should be enough to help streamline the process, and hopefully, that will be it when it comes to the installation issues.
Try A Different Hard Drive
There is no harm in trying a different hard drive for Smite. If you've yet to address the issue, just get rid of the existing files and use a different drive to install the game. Most of the time, that will be enough to fix this situation.
However, you can still reach out to the official support team to isolate the issue. That way, you won't have to spend hours trying to figure out the problem yourself. So, make sure to reach out and have these experts help you through a fix.