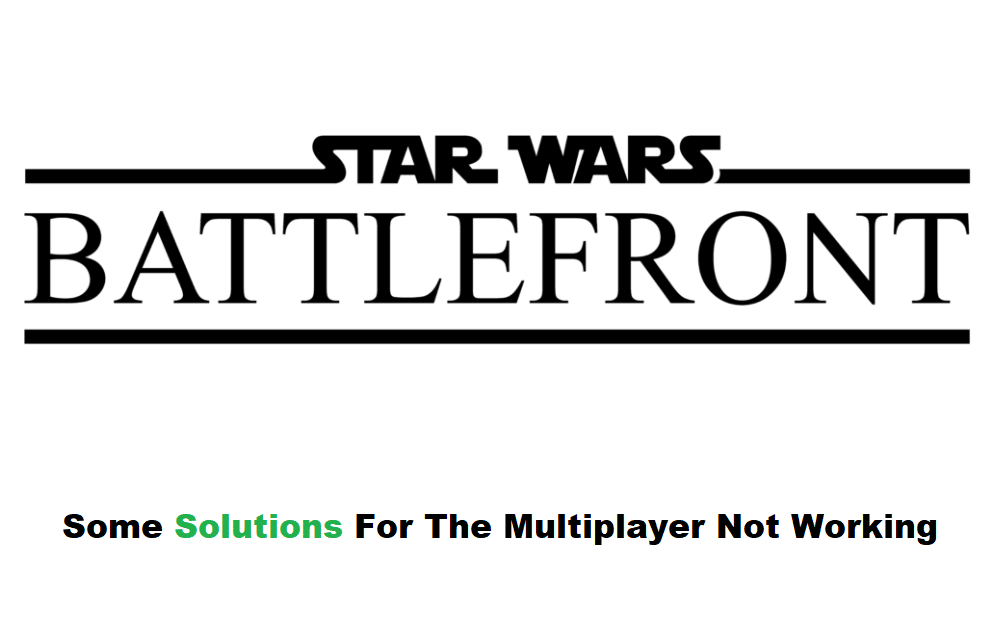 Star Wars Battlefront is one of the hidden gems that no one expected to be so good. The game launched with massive success as it had some of the best FPS multiplayer experiences at the time of launch. Even today, players love to log in and play the game now and then. However, these players tend to run into problems. Talking about this, we have had a lot of users get frustrated with the fact that their Star Wars Battlefront multiplayer is not working at all. If you seem to be one of these users, then here is how you can get rid of this issue:
Star Wars Battlefront Multiplayer Not Working
1. Servers Might Be Down
Pretty much every online multiplayer game tends to go under server maintenance. When that happens, the game goes fully offline so that the developers can apply patch fixes or another maintenance update to the game.
Most usually, these occur just before the game gets an official update. So, in case you are having issues with the game not being able to connect, there's a good chance that the servers might be offline.
2. Checking Your Internet
Another thing that you should most definitely check whenever you are struggling with your game not connecting to multiplayer is checking the internet. As the game requires a reliable connection to run properly, it could be that you are currently getting poor internet service.
Though you should be able to check your internet's performance by using an internet speed test. If you do find your internet not working as it should, then we strongly advise getting in touch with the Internet Service Provider. They should help you further in getting your internet issues resolved.
3. 3rd Party App Interruption
There might be any 3rd party app causing this issue to happen. For instance, your antivirus program or Windows Firewall are some known culprits that can interrupt your game's working.
To prevent this, we suggest temporarily turning off your antivirus and making sure to add the game as an exception on your Windows Firewall. Similarly, we also recommend that you check whether you have a VPN or similar networking app currently running in the background. Such apps can cause connection issues, especially in online games. So, make sure that you have all such apps turned off.
The Bottom Line:
It can suck to have Star Wars Battlefront multiplayer not working at all. While it is most likely that your game might have gone under server maintenance, you should still check whether your internet is working or not. Likewise, some other things to check are whether your game is getting any interference with a 3rd party app like a VPN.