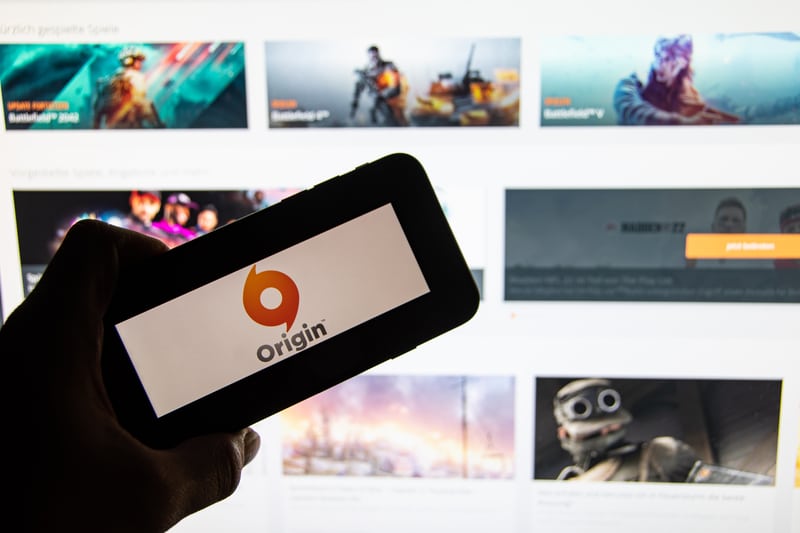 Origin is a popular platform through which players can download and install the latest games released by EA. Even though the platform has improved over time, it is still known to run into all sorts of issues now and then. Regarding this, one common issue that you might find yourself running into is your Origin installer not working at all. This is why today; we will be focusing our article on telling you how you can fix this issue with ease. We will be listing a bunch of troubleshooting steps, which are all mentioned right down below:
Origin Installer Not Working
1. Clearing Origin's Cache Files
Most of the issues that you will run into while using the Origin installer can be fixed by clearing out the cache files stored on your computer. As the client directly loads the data from these cache files to boot up faster, any issue with the files can cause problems with the program's launch.
To delete the cache files, follow these steps:
Ensure that you close the Origin installer through Window's Task Manager.
Press the Win + R key on your keyboard which should open the Run dialog window.
Type in %ProgramData%Origin inside the box and press enter.
A window should open with many folders inside it. Make sure that you delete all these folders, except the "Local Content" folder.
Similarly, go back to the Run dialog window, and type in %AppData%.
In the new window, ensure that you delete the Origin folder.
Once you delete these files, give your PC a fresh reboot to see if this works.
2. Reinstalling the Whole Program
If clearing out the cache files didn't work for you, then another thing you can try is to completely reinstall the whole Origin program. As soon as you fully uninstall Origin, be sure to restart your PC.
After logging back inside the PC, download and install the latest Origin client from the internet. Alternatively, you can also try installing an older version of Origin, if you find the newer version not working for you.
3. Performing a Clean Boot
You can also try disabling any unnecessary processes and performing a clean boot which might help resolve the whole issue. Simply search "MSConfig" after opening the Run dialog box by pressing Win + R. Under the services tab, hide all the Microsoft services and choose to Disable all.
After applying these settings and closing the window, try restarting your PC.
The Bottom Line:
Origin installer is a really common issue that you can stumble across while using the Origin client. Though there are multiple ways that this issue can be fixed, we recommend following all the instructions that have been mentioned in the article. Doing so should lead to a quick fix to the problem.