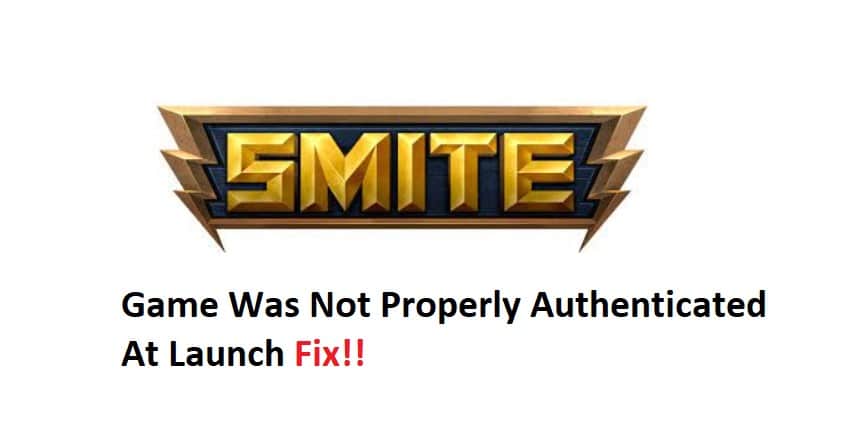 While there is no deficiency of flaws in Smite, players seem to be pretty happy with the current state of the game. You will enjoy plenty of new content each month, and this game is ever expanding with more players. So, if you're thinking of getting back into Smite in 2022, you will have an amazing time going through the new content.
However, when it comes to launcher issues, errors like "Smite game was not properly authenticated at launch" are still persistent. So, if you have yet to address this complication, just follow through with these fixes.
How to Solve Smite Game Was Not Properly Authenticated at Launch?
Check Admin Permissions
The admin permissions are the first thing that you need to check when Smite is running into this error. You just have to browse to the game folder and then right-click on the game executable file to access its properties.
From there, just click on the compatibility tab and enable the admin permissions for the game. Apply these settings, and then click OK to exit out of the properties menu. Try launching the game one more time, and you won't have to worry about a thing at this stage.
Refresh HiRez Services
Sometimes, you will have to exit the HiRez services from the task manager directly and then turn them one more time. It will only take a second, and you will be able to easily address authentication issues after relaunching the game one more time.
Verify Game Files
Verifying game files is the next thing that you need to consider when Smite is not launching properly. This process will help you install the missing file, and it can take a while, depending on your system resources. So, free up these resources by exiting out of background apps and then proceed with the file verification.
Remove Antivirus
The antivirus might also be at fault here if the issue is not fixed at this point. You need to get rid of all antivirus programs or VPNs running in the background and then test out the performance of your game one more time.
Get Help From Of Official Support
If there are issues with your account, then you'll need help from official Smite support to address these problems. You can further login from a different account to narrow down the issue. You can't do much about fixing account-related issues yourself, and reaching out to office support might be your only move.
Clean Reinstall Game
On the other hand, you can also try to clean-reinstall the game by deleting all the files related to HiRez after uninstalling the game. It will take a while to reinstall the game, but you're not left with many options at this stage.
So, just remove the game from your PC and then restart it one more time. Some players also like to use apps like Ccleaner to get rid of all the background apps. There are not many options left at this stage, and the official support members will guide you further.