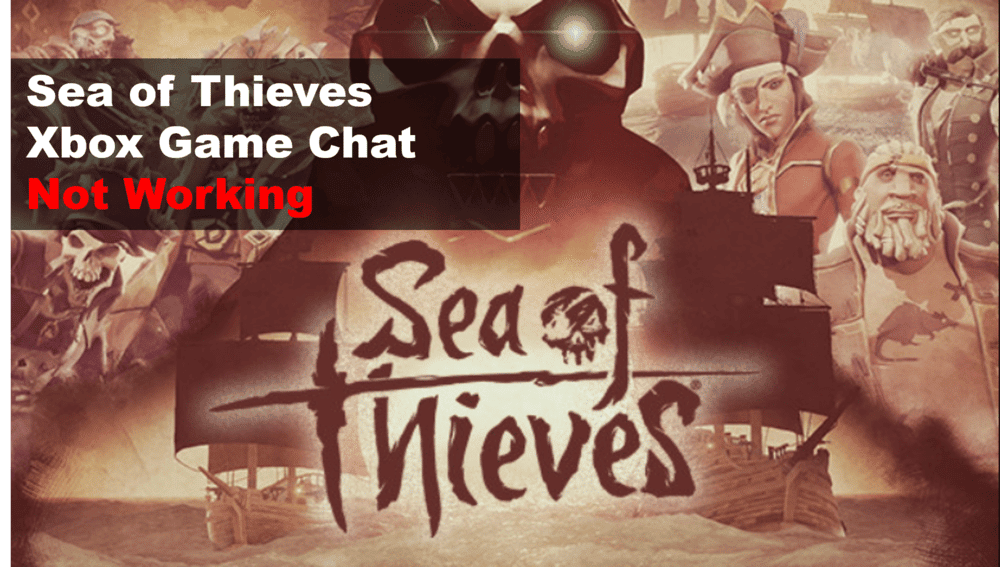 If you're an avid Sea of Thieves player, you know how important it is to be able to communicate with your fellow pirates. But if you've been struggling to get Xbox game chat working in the game, you know how frustrating it can be. Lucky for you, there are a few troubleshooting steps you can take to get your chat working again.
In this guide, we'll cover five tips to help you fix your Xbox game chat not working in Sea of Thieves. So read on for some helpful advice on getting your game chat running smoothly again!
What to Try If Xbox Game Chat Is Not Working On Sea Of Thieves 
Check Your Network Connection
If you're having trouble with your Xbox game chat in Sea of Thieves, the first step you should take is to check your network connection. You need to make sure that your internet is working and that it's stable enough for online gaming.
The easiest way to do this is to go to the network settings on your Xbox and check your connection status. If it says you have a strong connection, then that's a good sign.
However, if you're having trouble, you may need to run a network test to make sure that everything is working correctly.
If you find that there are issues with your internet connection, then you may need to contact your internet service provider and troubleshoot with them.
It could be something as simple as restarting your modem or router. Or, you may need to upgrade your plan if you're on an outdated one.
Check Your Game Chat Settings
If your Xbox game chat is not working in Sea of Thieves, the first thing you should do is check your game chat settings. On your Xbox, go to Settings > Preferences > Audio > Volume and Chat Mixer.
From here, make sure that the "Game Chat" option is turned up to an appropriate level. You can also adjust the game chat volume by pressing the Menu button on your controller and selecting "Options".
If the game chat is still not working after adjusting the settings, you may need to toggle the "Game Chat" option off and then back on again.
To do this, press the Menu button on your controller and select "Settings". Then, navigate to "Preferences" and toggle "Game Chat" off and then back on. Once you have done this, try testing your game chat again.
Restart Your Xbox
If you've tried all of the above and are still having trouble getting your Xbox game chat to work in Sea of Thieves, then it's time to restart your Xbox.
Restarting your console can help reset any issue that may be preventing you from successfully connecting to other players or participating in the in-game chat.
To restart your Xbox, first press the Xbox button on your controller to bring up the guide menu. From here, select "System", followed by "Settings".
Then select "System" once more, followed by "Console info & updates". Finally, select "Restart console". Your Xbox will then restart and you should be able to connect to others and participate in the in-game chat.
If your problem persists after restarting your Xbox, it may be time to take it to a professional for repairs or replacement.