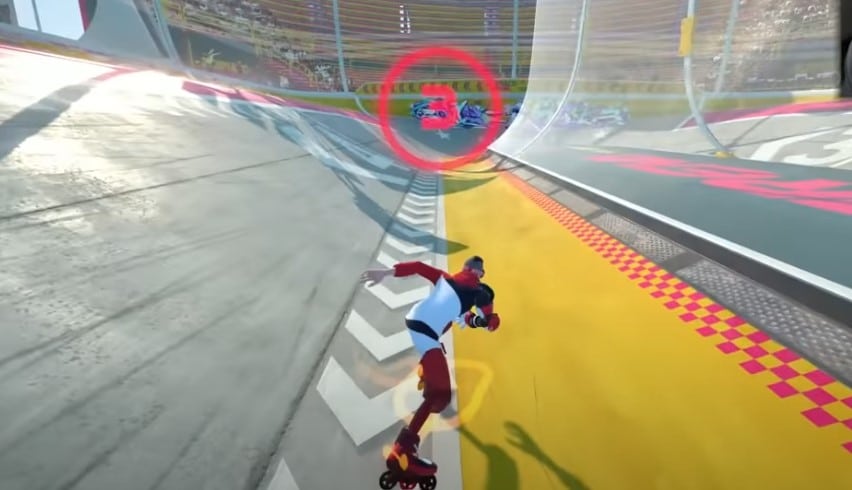 Roller Champions is one of the most fun games to play with your friends as you synergize to rank up through different leagues. However, when it comes to optimization and consistency, the reputation of this game is not that great. You'll find a ton of reports on users not being able to play this game with their friends.
You shouldn't get that excited, and there is a decent possibility that you might run into similar bugs at some point. So, here are some fixes that can help you manage the Roller Champions matchmaking when play with friends mode is not working.
Fixing Roller Champions Play With Friends Not Working:
Check For Crossplay Compatibility 
The biggest reason behind the play with friends features not working is that the cross-play features limit the player's access to certain modes. While the game allows users to play with other platforms with different game modes, you can't really pair up with your friends to queue for these matches. You'll instead be paired up with random players, and if any of your friends are on console and you're on PC, there is nothing you can do about the issue.
The good thing here is that the developers are working on enabling these players, but it will take some time for the patch to roll out. In the meanwhile, all you can do is find friends on the same platform and queue for online matches.
Reboot Your Router 
Rebooting the router is another great method of maneuvering through any network-related issues that might be interfering with this feature. So, if you can't seem to queue up for matches, there is no harm in checking the server status and refreshing the network connection by rebooting your router. If the issue is indeed related to the network, this fix should be enough to help you queue up for party matches.
Re-add Friends
Even If you're sure that your friends are on the same platform and there is nothing wrong with the cross-play compatibility, issues like these can present themselves from time to time. The most effective thing you can do in this situation is to remove these friends from your account and then reboot the client before adding them again.
Ideally, that should fix the party issues if there are no problems with your game account. You can further try to change party leaders and remove any background applications that might interfere with the performance of your game. Both of these methods can help you around minor bugs with the game queue.
Submit A Support Ticket
If you've gone through all of the steps mentioned above, and the game still won't let you play with friends, then you need to involve the experts from customer support. Explain this citation with the Roller Champions play with friends features not working, and they will take a look at your game account. Make sure to provide them with a detailed description of your issue along with the friends you're trying to play with. That way, it will be much easier for them to help you around this complication.