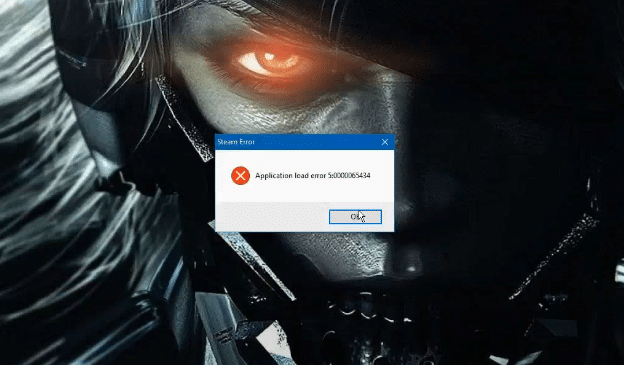 Oblivion is a game that most RPG fans are no doubt familiar with. It is the fourth mainline installment in the Elder Scrolls series and is also one of the most popular of them all by far. The game came out all the way back in 2006 and still has a very healthy and lively community despite being only a single-player game.
For the time that it came in, Oblivion was quite an impressive title with a few very revolutionary ideas and some old ideas that were executed in revolutionary ways. To this day it holds up quite well.
This is one of many reasons why the game still has a surprising amount of players playing it even today. Speaking of which, some Oblivion players today, especially those that play the game through Steam, will be familiar with an error message. The Oblivion application load error is common among users of the platform.
It's something that players of this game and many others on Steam might encounter every now and then on Steam. Our list of solutions for this annoying issue is given below for all to learn from.
Solutions for Oblivion Application Load Error
Run Steam as Administrator
Before getting down to searching for more detailed issues and solutions for this mess, the first thing we recommend to all players encountering this error is running the Steam launcher as admin. It could be that the launcher is being denied some important permissions, hence why the application load error might be occurring.
These permissions-related issues can usually always be solved by just clicking on the icon of the Steam application after closing it and then running it as an administrator. Once the app starts up again, launch Oblivion to see if the error message appears this time around.
Check Game Files
Application load errors can be common when there's something wrong with the files of Oblivion. Luckily, Steam has an option that Oblivion players and players of all other games can use to solve problems such as these ones with significant ease. This is the "verify the integrity of game files option".
If you aren't familiar with what it is and/or what it does, this handy option is something that players can access from the Steam app to scan the files of a specific game of their choice as long as it's installed on their PC.
Once the scan is complete, Steam will notify players if there are any kind of issues with the game's files. If there is, an option to deal with them will be presented. To conduct this scan on the Oblivion game files in your system, launch the Steam application and then go to the Oblivion menu through the library.
Through the settings of the game, there will be an option allowing you to verify the integrity of the game files. Simply click on this and the rest will be done by Steam.
Keep Steam and Oblivion Together
One very important thing to keep in mind is that Steam will present error messages such as this one whenever players try to launch a game that's not been installed in the same storage device as it. For example, if you've got Steam on one SSD and Oblivion on the other one, there will be problems with the launcher and the application load error prompt might be presented.
Check where you've got both the applications installed immediately and make sure that they're together. Alternatively, there's also the option to create a shortcut of the Steam.exe file and place it in the Oblivion installation folder to see if that helps.
Delete Oblivion's Document Folders
In the Documents menu in the My PC tab, users will find a folder filled with all kinds of different data associated with Oblivion as well as some data associated with Steam. Locate this folder and delete it entirely before trying to launch the game for the next time.
Don't worry about losing any data that's too important. Steam will scan all the missing files and replace them with newer, functional ones next time players launch the game.