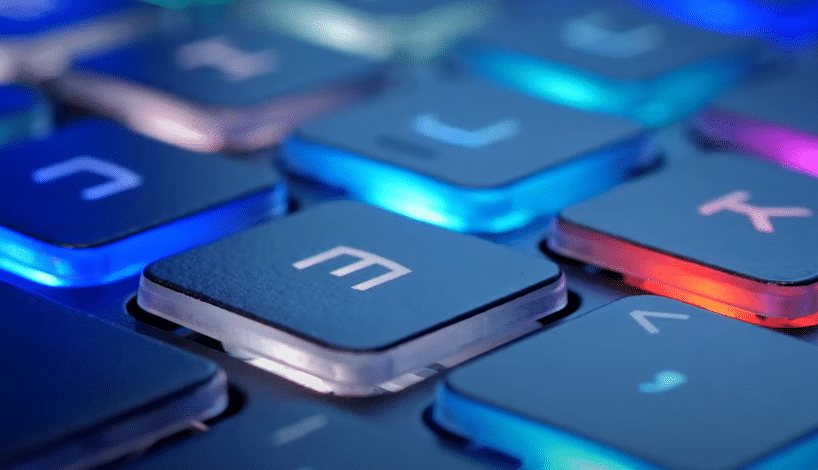 When you are an elite gamer, you require the best equipment to challenge everyone in the world of gaming. Besides having a good understanding of the game, the best devices can assist you to reach the top in no time. Many gamers use the best equipment, the best gear to enhance their gaming experience.
This is what every elite gamer does. If you are looking for top end products in the gaming arena, look no further from MSI SteelSeries. It produces one of the best gaming product ranges at a very reasonable price.
MSI SteelSeries is widely known for its gaming keyboards and how they enable top players to add extra strength to their game. MSI SteelSeries keyboards enable to gamers to play at high speed and maneuver their game characters are high speed. Also, it allows users to customize the keyboard in any way they like.
The illuminating lights on the keyboard can be customized to any color you want or prefer.
Besides having so many great benefits the MSI SteelSeries sometimes run into an issue. This does not happen very often but sometimes MSI SteelSeries not connected to your system and can be a huge problem. If you are facing a similar issue, here are some fixes for it.
MSI SteelSeries Not Connected Problem
Check your USB Ports
While connecting a keyboard in your system do check if the USB ports are working fine or not. You can check it by attaching different devices to the same USB port and check if they are connecting or not.
Also, you can change the USB ports to check if the problem is in the USB port or the device. Also, clean your USB ports by using a brush and blowing some air in them to clear out the debris or dust. This will definitely help you with MSI SteelSeries not connected problem.
Reinstall the keyboard
You will have to reinstall your MSI SteelSeries keyboard device on your system. It is very easy to do so, as we will explain in simple instructions how to uninstall and reinstall the keyboard device. You will have to go to the search bar at your system and type Device Manager.
Once you are there, you will see an option of Keyboards. Select keyboards and then click on MSI SteelSeries keyboard. This will give you an option to uninstall the device. Once you have uninstalled the device, turn off your system and rebooted it, and then connect your MSI SteelSeries keyboard. After this process, the MSI SteelSeries will work perfectly.
Update your drivers
If reinstalling the device doesn't work. Try to update the keyboard drivers. You can do that easily by going into the device manager and selecting the keyboard and then selecting the MSI SteelSeries keyboard which will give you an option to update the drivers. This will solve your MSI SteelSeries not connected problem.
Reinstall the SteelSeries Engine
All MSI SteelSeries products need software to recognize themselves in any system. It also allows you to make changes and customize the keyboard to any way you prefer.
If you do not have the SteelSeries Engine installed in your system, you will need to install it so it can recognize the keyboard. If you already have it and still the keyboard is not connected, you will need to follow easy steps to solve the problem.
Make sure you open the control panel and then go under programs and feature. Once you are in there you will see an option to uninstall the application. Click SteelSeries and you will be able to uninstall. After uninstalling the application, you will have to delete all files associated with it on your system.
Also, make sure if you have any macros saved on the application, keep them in a different folder. Restart your system and install the SteelSeries Engine again from the SteelSeries website and your MSI SteelSeries not connected problem will be solved forever