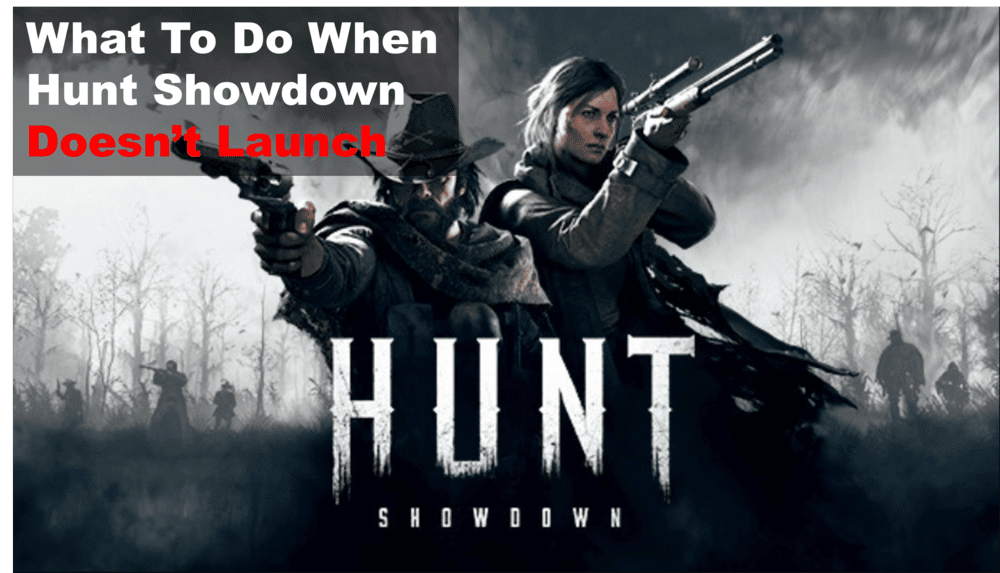 This is a typical problem that may be caused by several problems; nevertheless, there are fixes that can help you get your game operating again, so don't worry about it too much. In this article, we'll take a look at the five most frequent reasons why the Hunt Showdown is not launching, as well as the solutions to those problems. Keeping these suggestions in mind should make it much easier for you to get your game up and running in a hurry.
Troubleshooting Tips To Try If Hunt Showdown Is Not Launching
Check For Updates
If you're having trouble launching Hunt Showdown, the first thing you should do is check for updates. Updates can sometimes address issues or bugs in the game that might prevent it from launching.
You can check for updates either through the game launcher or by manually updating the game. If you're using the launcher, open it up and click "Check for Updates." If an update is available, it will prompt you to download and install it.
If you want to manually update Hunt Showdown, open your Steam client and click "Library" in the top navigation bar.
Find Hunt Showdown in your list of games and right-click on it. Select "Properties" and then "Updates" from the pop-up window.
Make sure "Always keep this game up to date" is checked, then click "OK." Your Steam client should automatically start downloading the latest update for the game.
Verify Game Files
Verifying game files can often help you solve any issues that might be preventing Hunt Showdown from launching. To verify the game files, open up your Steam client and follow these steps:
Go to the Library tab and select 'Hunt Showdown' from the list of games.
Right-click on 'Hunt Showdown' and select Properties from the menu.
In the Properties window, select the 'Local Files' tab.
Click on the 'Verify Integrity of Game Files…' button.
Steam will now check for any missing or corrupted files in Hunt Showdown and replace them with clean versions if needed.
Reinstall The Game
If you've tried all of the above troubleshooting steps and still can't get Hunt Showdown to launch, it may be time to try reinstalling the game. Reinstalling the game is a good way to start fresh and clear out any potential issues with the game files.
To uninstall and reinstall the game, first, make sure you have the latest version of the game installed. Once that is done, you can follow these steps:
Go to your system's "Settings" and navigate to the "Apps & Features" or "Programs & Features" section.
Find Hunt Showdown in the list of installed applications and click on it.
Select "Uninstall" and let the process finish.
After uninstalling the game, restart your PC and then reinstall the game from your platform's store.
Once you have reinstalled the game, it should be in a fresh, working state. You may also want to update your graphics card drivers and make sure you have the latest version of DirectX installed if you are playing on a PC.
Hopefully, one of these steps will help you get Hunt Showdown up and running. Good luck!