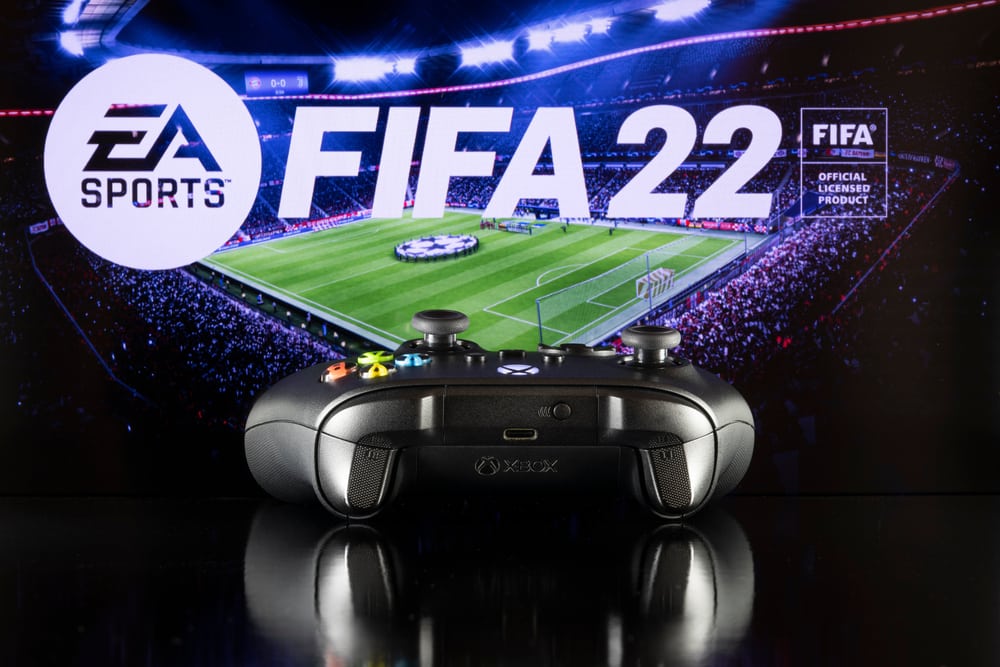 EA Sports FIFA has been around for 20 years, and since then it's the primary football game which the football fans wait anxiously every year. Although, its offline modes have pretty good stuff to hook you up for a long time, such as the Career mode, story mode, and different modes with altered rules to spice things up. But, in addition to that, FIFA 22 offers a variety of new online game modes to match you up against other players throughout the world.
We'll go over some of the ways to let you match up against random players in FIFA 22. So, let's get started.
How to Play Online FIFA 22 With Random Players?
There are several ways to play FIFA 22 online with random players. We'll go over each of them in this guide.
1. Seasons Mode
One of the best ways of playing FIFA 22 online is by playing online friendlies seasons. In FIFA 22, there is a divisional online game mode called Season Mode that lets you play with your beloved team against other online players in your division and collect points to advance to a higher bracket and win the championship.
Online Seasons, a game option in FIFA 22, offers rated online matches. Try to accumulate enough points during your 10-game season to avoid relegation, be promoted to the next tier, or perhaps win the division. Prepare for increasingly difficult matches as the competition increases in the higher categories along with the conditions for advancement.
It's accessible in FIFA 22 à Online à Seasons Screen. You'll be taken over to a screen that'll show 2 options, 1st is Play Match and the 2nd is Play Cup Match. Play either of them to have an online FIFA experience.
2. Volta Football
Volta is the Portuguese word for to return. This indicates that FIFA 22 has a realistic small-sided football experience that returns the game to the streets. As you design your player, choose your gear, and show off your sense of flair in VOLTA, you are transported from the loudness of the stadium to the beat of the streets in football playgrounds all over the world.
In Volta Football's multiplayer game option called Volta Squads, you'll be paired up with random online players to compete against another cooperative squad.
3. FIFA Ultimate Team
FIFA Ultimate team is the main online game mode for many players in the FIFA community. The best part about FIFA's ultimate team is that you can build your entire team from the ground up, and can match random players with similar skill levels. You can even hire your manager for the better chemistry of your team.
The con of FUT is that it enforces microtransactions to be able to compete with other players online. If you don't want to spend more money, then we'd recommend staying away from FUT.
Conclusion
Previous additions of FIFA had 2 main game modes for the online experience, but the addition of Volta Football has freshened the game for Street football enthusiasts. Still, the best way to play with random players FIFA online is by hoping into Seasons.