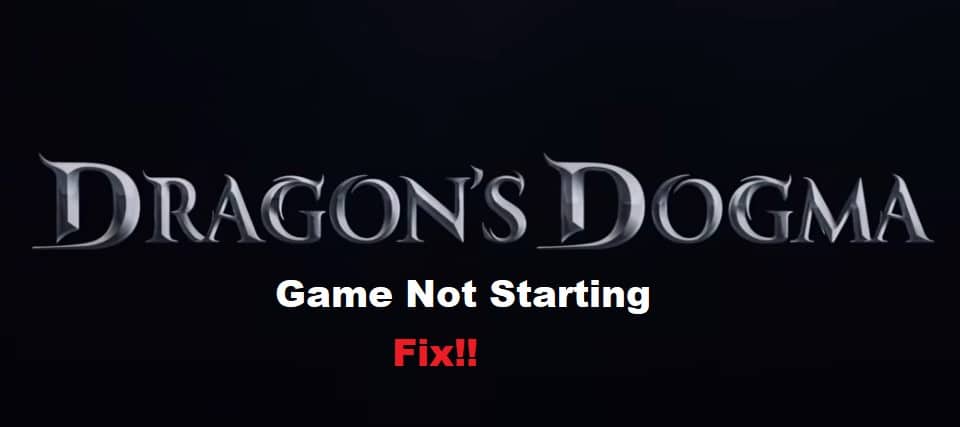 We have all been in the situation of not having our game start regardless of how many times we attempt to launch it. Talking about this, Dragon Dogma's players have been found complaining on Steam's official forum page about the game not starting at all.
This is why today; we will be using this article for sharing all the possible reasons why this may happen in the first place. So, if you are in need of a fix to this particular issue, then here are the troubleshooting steps that you will need to follow:
How to Fix Dragon's Dogma Not Starting?
Delete Config File
The first thing that you can do about this issue is to delete the config file that should be located in your user folder. More specifically, you will have to navigate to C:\Users\User_name\AppData\Local\CAPCOM\Dragons Dogma Dark Arisen.
Inside this directory, you will have to look for the .config file. Simply delete the file or move it to someplace else in your computer. Once you are done, try launching the game again to see if it starts or not. As reported by users in the past, it seems that this config file needs to be deleted every time you want to launch the game which can be pretty annoying.
Restarting Your PC
It could be that you have the game already running in the background which might have bugged out. As a result, you are unable to launch the game again. However, if this is the case, you will need to open your Task Manager and end any such background program before trying to start it again.
Alternatively, you can just opt for restarting your whole PC which should automatically restart all of the currently running processes.
Reinstalling the Game
There's a good chance of a corrupted or missing file causing your game to not launch. According to plenty of players who had this issue, they mentioned how a corrupted VCredist file.
However, to rule out any such possibility, the best thing you can do is to just go for a complete reinstall. Ensure that you have the Antivirus program disabled and have added an exception for your game. This way, your game should install without having any of its files getting corrupted. It is also worth mentioning that you could just try verifying your game files through Steam instead of reinstalling them.
The Bottom Line:
Dragon's Dogma not starting for some reason? Weirdly enough, a saved config file may mostly cause your game to crash or not launch. To learn all about this in detail and where you are supposed to find this file, we highly recommend going through the article above. Doing so should help you get rid of the error for good.