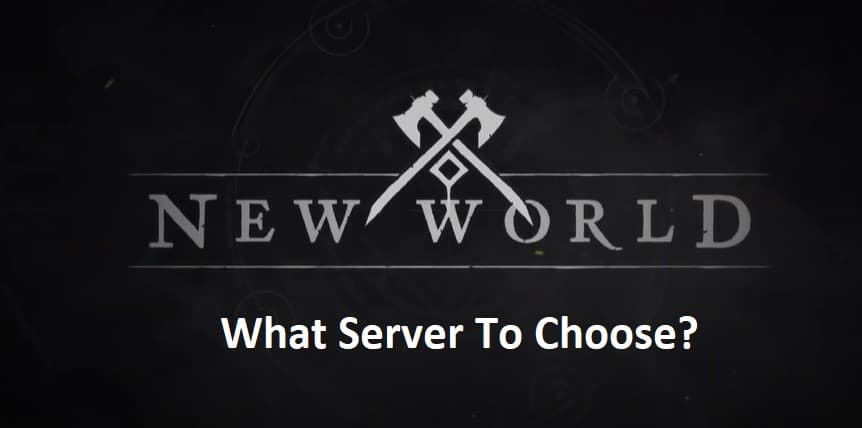 Because there are so many servers located so near together, it might be difficult to choose which one will serve your needs in the new world the best.
What should you do if you're in this situation when you don't know which server to pick? Troubleshooting is a simple solution to this problem.
Whatever it is that you want to do, the process of locating the server that is ideal for you can be broken down into five simple stages.
What Server To Choose In New World?
Which New World Server Should You Play on?
On the day of debut, the number of players in New World reached a high of over 600k, and many gamers are already experiencing significant wait times on the New World server.
Since the debut, Amazon has added a number of additional servers and is offering free server transfers "over the next two weeks."
This will enable you to move to "any available server" when the feature becomes accessible to the public (but it will not be possible to change region later, so keep an eye out).
In the event that the server you want is not up, you may check the official website for up-to-date information on maintenance and periods of unavailability.
Choosing The Right Active Server
As a result of Amazon adding a large number of additional servers and worlds to Aeternum in order to boost its capacity for the massive number of players who wanted to begin playing the game, the servers often experienced waits and were taken down for maintenance.
If they follow through with their present intention to combine some of the less populated servers, then it's probable that a lot may shift and alter in the near future.
Therefore, constantly keep a close check on the status of the servers to determine which ones are operational and which ones are not.
Choosing The Server With The Lowest Ping
Let's say you're now based in Australia but have decided to use a server located in Europe. You'll be forced to play only with or against Europeans, since they'll populate every European server.
However, you'll have a ping of over 300ms compared to their ping of  ~50ms. European opponents will get access to game information around two to three times quicker. This implies that they will always have more time to respond.
As such, it's recommended that you check out New World's server list in order to locate a machine with a low Ping.
Thankfully, the game clearly displays the server wait times, so you can make an informed decision. Pinging isn't the only factor you need to consider, however; there are plenty of others.
More deserted servers, for instance, imply fewer people to team up with on missions and face off against in PVP battles, as well as empty factories and things that are merely there so that the user doesn't retain it in the inventory. However, if the server is mostly unoccupied, you'll have less competition for the available supplies.