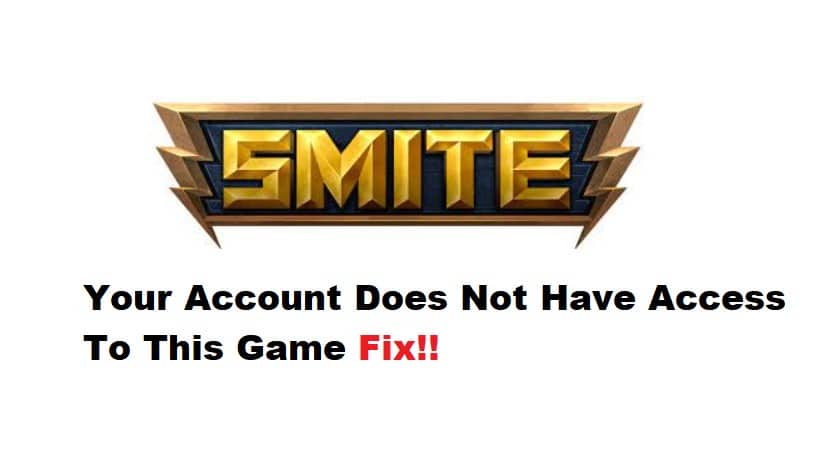 Even in 2022, you'll enjoy an amazing gaming experience with Smite, as it is one of the most beginner-friendly games on the market. However, once you spend a few hours in the game, you'll realize that the learning curve can be a bit steep in the later section of the game. So, make sure to go through some guides to have a better understanding of this game.
Another problem that will find some players complaining is the "Smite Your Account Does Not Have Access To This Game" error. These issues are usually related to connection inconsistencies, and here is how you can fix Smite.
How to Fix Smite Your Account Does Not Have Access to This Game?
Check Server Status
The most prominent reason why you might be running into this issue is server maintenance. If there were no issues with your game account up to this point, the servers might just be down for maintenance. Usually, these breaks will take anywhere like three to four hours, and you can test out the game one more time once the servers are back online.
Relog Into Your Account
Logging back into your game account will further help with the problem, as you'll refresh the game status. So, if there is nothing wrong with your account and it has not been suspended or banned, just log out of your profile and reboot your system once before logging back in. That will address minor account-related bugs.
Use A VPN
Some players did say that they had to use a VPN to address this issue. So, if you're sure that the servers are online, just use a VPN to change your region and try reconnecting. There might be something wrong with your service, and using a VPN should stabilize the connection.
Try A Different Account
At this stage, you should simply rely on a different account to narrow down the error. If you're able to connect to the game server with a friend's account, then you'll be sure that there is something wrong with your profile. So, make sure to inquire about the account status by reaching out to customer care.
Verify Game Files
The presence of corrupted files will lead to the same situation where you won't be able to connect to the game. So, if you've yet to verify the game files, just open up the client and go through the file verification routine. The client will download all the missing files after the verification is completed, and you won't have to deal with the same errors if your account is working perfectly.
Submit Support Ticket
Lastly, you should try to involve experts from customer care to isolate this issue. It is never easy to fix the problem yourself, and seeking help from official support will make the troubleshooting process much easier. So, try and reach out to these experts. They will guide you through a fix, and hopefully, you won't have to deal with similar errors when it comes to Smite.