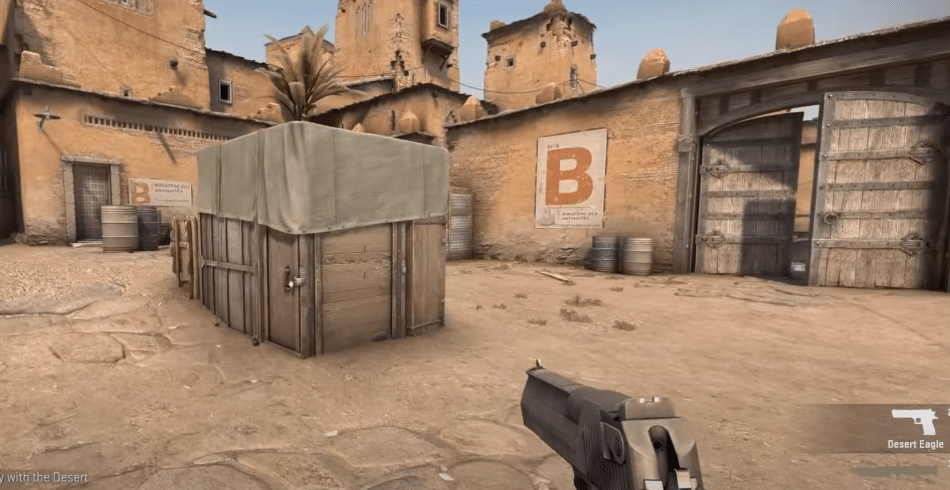 Counter-Strike: Global Offensive, also known as the CSGO is one of the best and most played shooter games that has tons of exciting weapons that you can use, a lot of maps that you can play on, and different difficulty levels as well.
The game also supports team playing and the option to play against the real enemies online and that makes the whole deal a lot more fun and convenient for you. Not only that but the graphics, sound effects, and everything on the game are taken care of in a good manner.
The audio of the game is a factor that you cannot ignore and with CSGO, you get to enjoy the perfect audio effects with the weapon sounds, walking, and other special sounds that are added to the game. However, at times you might be facing the error like "Error: total static audio channels have been used: 96"
This error will not only hinder your gaming experience by popping up on your screen, but it will also cause you to miss out on the audio in-game such as steps, shots or the grenades. A few ways for you to fix this problem are:
How to Fix Error: Total Static Audio Channels Have Been Used: 96?
1. Update Drivers
The first thing that you will need to do if you are getting this problem while gaming on the PC is to make sure that your audio drivers are up-to-date. Most of the time, if you have a gaming PC and you are using some advanced audio hardware to enhance the overall audio and gaming experience for you, you can miss out on the driver's update and that can cause you to have this problem and more.
That is why the best approach for you would be to ensure that you are checking on the version of the audio driver that you are using.
It would be better to update the drivers to the latest version online and that is going to help you out of the problem for good. Audio driver updates are easily available on the website for your audio hardware manufacturer and that is going to help you out with all these troubles that you might have been facing with the audio static channels and more.
2. Re-plug the Headset
If you are using a headset that is using the USB port or anything like that, there might be some smaller bug or error on it that might create all this sort of trouble for you. First of all, you have to ensure that you have the right drivers for your USB headset as well and that it is plugged incorrectly.
After that, you will need to plug out the USB headset and plug it in again. This is going to help you out of all these tight corners. You will also need to ensure that the USB headset that you are using is configured properly and there are no settings in the audio controller that might be messed up.
To make it certain, the best way would be to reset the configuration on your audio controller to default and that is going to help you out perfectly in order to have the problem solved for you.
3. Disable 7.1 Surround
Another common reason for you to face this error on your game is that you might be using surround sound that is not available to be used with your PC or the headset that you have. Most of the time, this error message occurs if you are trying to use the 7.1 or 5.1 surround sound with a headset or audio controller that is not capable of dealing with such sound. So, you will have to ensure that you are disabling the 7.1 sound and that will make it work for you.
If that doesn't work, you will need to disable the 5.1 sound as well and switch to 2.1 Surround sound as that is compatible with all the devices, settings, and controllers that you have. This will help you get the optimal settings across the device that you are using and afterward, there are no problems that you will have to face with your audio, sound, or any other settings.