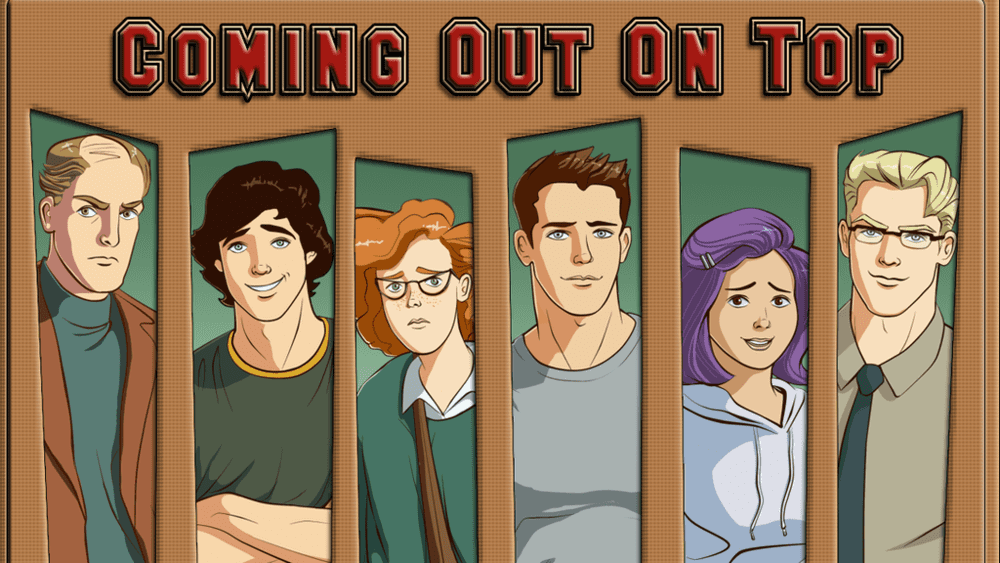 Coming Out On Top is a novel video game that came out in 2014, and a good chunk of people loved it immediately as soon as it came out. The game is a romance novel inspired experience that puts players in control of their character, an adult male in college that has recently come out as gay to his roommates. It is entirely gay-themed, meaning that every single one of the romance options for your character is male. There are a total of six main different options to choose from. Each of these options is key characters in the story and have their own traits and storylines for you to learn about. There' lots of bonus options which you can date as well.
All of these are unlockable through different means and all of them obviously have their own short little storylines as well. There are lots of great characters to interact and fall in love with, and that's exactly what makes Coming Out On Top a great little novel game that most people end up loving. If you've had your fun with the game and explored the storylines of a majority of the characters, you're probably looking for a new experience now, perhaps one that's a little similar. While there weren't many gay-themed romance novel games back at the time Coming Out On Top was released, there's lots more now. With that said, some of these are very similar to COOT as well. If you're looking for a similar alternative, we've listed the best ones below.
Games Like Coming Out On Top
Super Health Club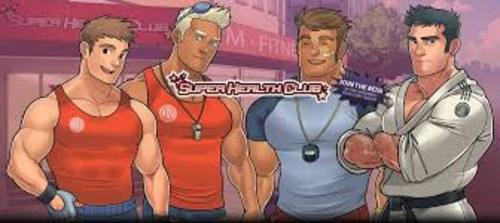 Super Health Club is also a visual novel game that is entirely gay-themed. Players are put into control of their character who has recently acquired full ownership of a health club. In this health club, there are lots of beautiful workers and clients alike. Your character is fully free to interact with all of them, and you're fully free to choose any single one of them as your main romance option. As you would guess, your choices are the ones that define the story and every single playthrough of yours will be different from the last depending on which character you decide to romantically approach.
As you interact and flirt with a specific character more and more, your bond with them grows stronger and you eventually get to take them out on a date. After this, your choices will determine whether or not the relationship grows stronger or if your character decides to approach another partner instead. It is a fun game with lots of different choices and storylines to go with, and it is definitely worth giving a shot if you're looking for something similar to COOT.
Yag World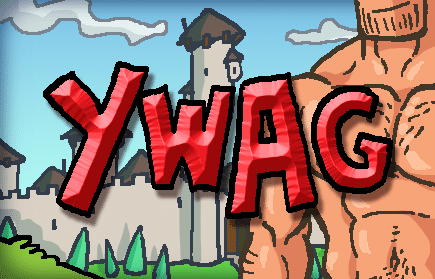 Yag World is another good option, especially if you're looking for something similar to Coming Out On Top but with a much heavier focus on erotic scenes. It is a fun little choose your own style adventure game. In said game, you'll be meeting many different handsome men here and there, and you obviously get to make your choice in who your character picks out of them all. As you'd expect though, it isn't as easy as simply making a choice and dating any character. You have to earn everyone's friendship and develop your bond with them through your own choices before a relationship is possible.
Every playthrough of the game is lengthy enough. What makes thins even better is that you can have as many playthroughs as you want thanks to the huge number of different choices that you're allowed to make. The art style of Yag World is a bit more cartoonish as compared to COOT, but it is still very similar in different ways. The character variety is great too and there's sure to be at least one romance option that you end up liking.
Seiyuu Danshi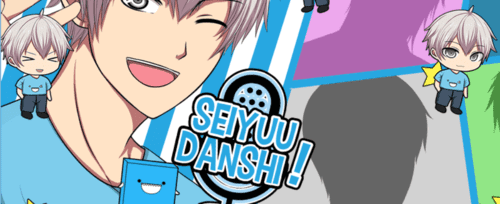 Seiyuu Danshi is a game that looks a little different from what you might be looking for. This is because of the anime-inspired art style that makes it look much different from COOT, but that's not a problem. While the art style may differ, there's no denying at all that there are lots of other similarities that make up for it. It is a gay-themed visual novel that plays out like a make your own choice video game.
There are lots of different romance options in Seiyuu Danshi, and all of them are lovable as well as great enough to make you want to choose them. They're all different from each other, and all of them gel together with your character to form a great and enjoyable storyline. These are all qualities found in both COOT and Seiyuu Danshi, which is exactly why the latter is a good alternative for all fans of the former. Another great thing about the game is that it is much more interactable as compared to other visual novel games, and even a majority of the ones on this list.
Silver Chaos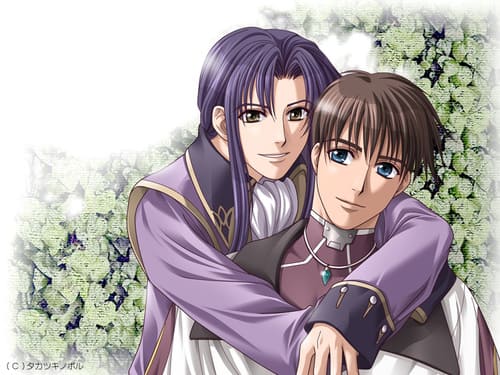 Silver Chaos is also a visual novel game that focuses on the story of a protagonist named Might. The game is set in medieval times and starts with Might being heavily injured and just moments away from his inevitable demise. This changes when one of his childhood friends cast a forbidden spell on him which brings him back to perfect condition. For casting said forbidden spell, Might's childhood friend mysteriously goes missing.
The game revolves around the story of Might's quest to find his childhood friend, wherever he is. During the said journey, you'll be meeting all sorts of great characters, most of which will be romance options provided that you approach them in the right manner. As you'd guess, it is a Boys Love Game, meaning that all the romance options are in fact male. The storyline is quite intriguing and there are lots of different paths to take in Silver Chaos. Its art style is beautiful as well and there's lots of NSFW content in the game too. It is a great alternative for COOT, but with a lot more story and lore to learn about.
Camp Buddy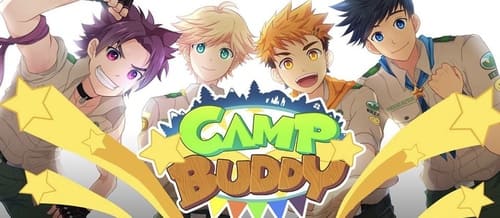 Camp Buddy is another anime-inspired gay-themed visual novel game that features a vibrant set of characters and a beautiful environment, as well a pretty wholesome storyline. As you'd expect to form the name of the game, the main theme of the setting is camping-related. Your character along with many other great characters from the game will be in the middle of the forest camping together in a group. The majority of the cast is male, and you can pretty much guess for yourself that a majority of the said male cast is filled with romance options.
While the art style is quite different, both Coming Out On Top and Camp Buddy are quite similar to one another in other ways, mainly due to the fact that they're visual novel games with similar themes. Your character is known as Keitaro Nagame, and you'll be helping him find love in camp. Who Keitaro ends up with is entirely up to the player and their choices.
To Trust an Incubus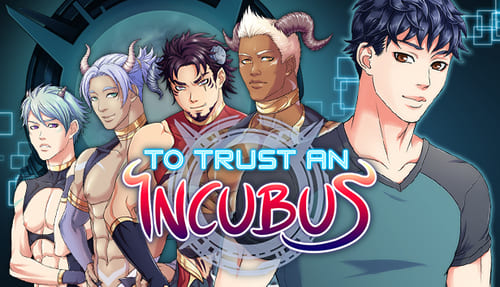 The story and theme of this game are pretty straightforward and easily understandable. Your character known as Kenta is trapped/quarantined inside of a lab with a professor who goes by the name of Raiden. Along with you in this lab will be the professor's assistant Arata. The main twist of the game is that there are also 4 incubi from another dimension in the lab along with them.
All these characters are great options to choose from, and all of them are different enough from one another. There are lots of fun twists throughout the story and lots of fun events that occur as well. The choices of the player have a huge impact on the story. To Trust, an Incubus has lots of erotic scenery as well, which makes it one of the most NSFW games on this list.
Dream Daddy: A Dad Dating Simulator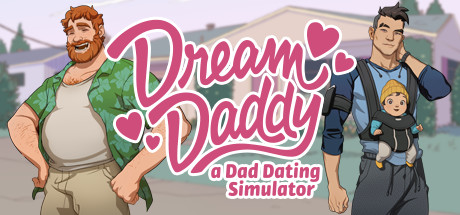 Dream Daddy is highly regarded as one of the best gay-themed games of all time, and it arguably is as well. It came out in 2017 and has a great storyline, as well as lots of great characters. It is a visual novel game that is based around the story of a single dad who is your protagonist and playable character. This dad comes to an entirely new city in the hopes of starting a new life with what little family that he has, only to find out that there are lots of other single dads here as well.
All these different single dads in the game are going to be your romance options, and every single one of them is well written. There are a total of seven different mainline romance options for you to make your pick out of. All of their storylines are fun and unique. This is definitely a game that's worth giving a try if you're a fan of COOT and wish to try out similar or even better gay themed visual novel games.