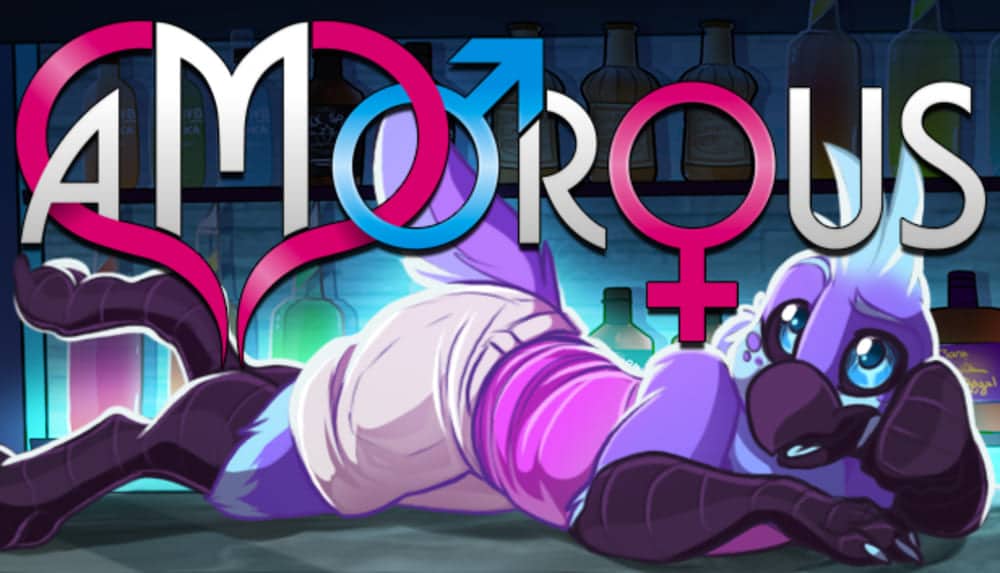 Amorous is a detailed and great visual novel game with a decent story that became quite popular back when it was first released. This popularity was a result of Amorous being one of the only furry dating sims available on Steam for players to try out, especially one of the only good ones that players could try out at the time. It follows the story of a self-created character who goes to a night club which is known as the Amorous. This night club is filled with many beautiful characters, all of whom obviously resemble animals in a humanoid form.
Your main romance options will be one of the 9 characters that the game has pre-determined. Which one you choose and end up with is obviously entirely up to your choices, as you would expect from a visual novel game. There are many minigames and other mechanics to try out in Amorous as well, and it is just a very fun experience that was also somewhat unique back when it first released. However, now there are many other great furry-based dating visual novel games that are just as good or even better. Here are a few of said similar games.
Games Like Amorous
Blush Blush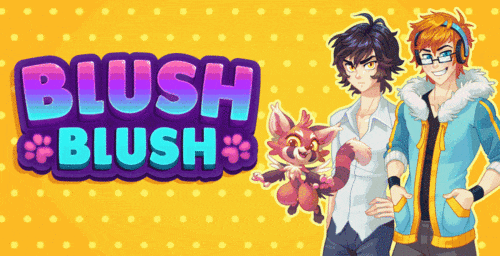 Blush Blush is another great dating sim that is somewhat fixated on furry-based characters and your quest to save them from their fate. You meet 12 handsome men that your character grows fond of, but then you accidentally become responsible for a curse that befalls them. This curse causes them to develop animal-like features and completely transform the way that they look, basically shifting them to their fursona.
The curse that is affecting the 12 men can only be reverted through the power of love, and your character will be the one using said power. You'll be doing all sorts of different things, such as running errands for people, doing jobs, arranging dates between the 12 men, and helping them get back to normal. There's lots of erotic content as well, and some very obvious similarities to Amorous that make this a recommended name on this list.
NEKOPARA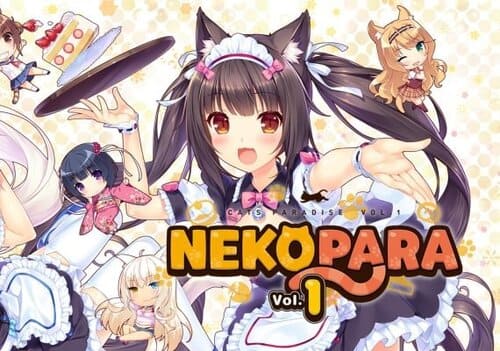 NEKOPARA is another great game worth trying out. If you're looking for something that is similar to Amorous in some ways while also being different in other ways to keep the experience unique, NEKOPAKA is one of the best options that you have as it matches that exact criteria. It is a dating simulator that is also presented in a visual novel style. It is also somewhat furry-based, but it isn't so completely.
That's because your love interests are just human-like creatures that only have a few animalistic features. All the interests in the game are cat-girls. They have many cat-like features and even their personalities, as well as their behavior, mimics that of a cat. It is a fun game with lots of different choices and lots of things to do. The story is generally quite wholesome, and there's lots of erotic content as well.
Nekojishi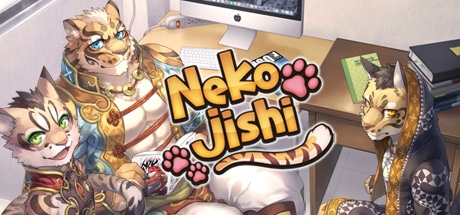 One of the best options that you have if you're looking for something that is very similar to Amorous in almost every single way is Nekojishi. Nekojishi is another light novel game, one that is entirely furry based with only furry characters and nothing else. It is based on feline men who are going through the stress of exploring the world of both gods and spirits. These men go on their way exploring a seemingly beautiful world that actually turns out to be quite unforgiving and dangerous in more than a few ways.
While on this journey of exploring the spiritual world along with other feline human-like people such as your own character, you'll be bonding with the men around you. Your choices will determine just how strong said bonds get with each specific romantic option. You will be the one responsible for determining the future of your character, along with who they end up with and what their fate is towards the final stages of the game.
Sakura Clicker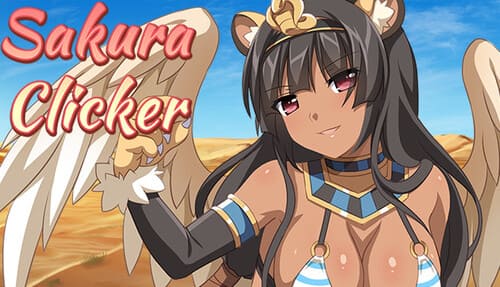 Sakura Clicker is another similar yet somewhat different option that is definitely worth giving a shot if you want a nice game like Amorous that also has its own different features to make it feel unique. It is actually an action game, or at least it feels like one. Its visuals are heavily inspired by anime and there are lots of enemies to fight. Most of these enemies will be beautiful women who resemble both animals and humans in different ways.
The game revolves around your journey and endless fight as you battle many different foes every now and then. All of these foes are more powerful than the previous one that you faced, which is why going against them will be no easy task. There's lots of erotic NSFW content in the game as well, along with much more. There is even voice acting for the characters, which adds a lot more to the experience.
The Pirate's Fate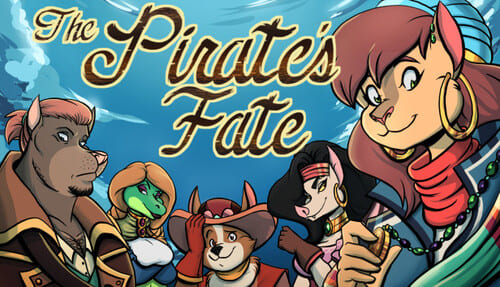 The Pirate's Fate is another good option that mainly revolves around furry-based dating. It is an erotic dating simulator, that also has a lot more to it than just some NSFW scenes and a few choices. It is a great game filled with a diverse cast for players to choose from. There are all sorts of different characters that resemble all sorts of different animals.
You get to decide which character you end up with, and there isn't any limit with the gender as well since you can choose to be with either a male or a female. There is some partial voice acting in the game, and there are hundreds of different choices that you can make. There's a total of 8 completely different plotlines as well, meaning that there's much to do in the game. It is definitely a worthy alternative to Amorous that's worth checking out if you are looking for something similar.